MLM 500 Top Earners update V11
May 21, 2009
[private_platinum]
We added on 21th May 2009, 157 Top Earners from Monavie (Diamond executives), 37 Top earners from Xango and PM International (13) to our rankings. The 103 Diamond Executives of Monavie are ranked for est. average $ 14.000 a month. An average Diamond executive is earning $ 207.575 per year (Low $104.676 High $ 520.000) Out of 103 Diamond executives, the Average Weekly Number of Distributors Paid at this Rank is 36. Therefore we put the estimated average income lower.
see:
https://www.businessforhome.org/mlm-500-top-earners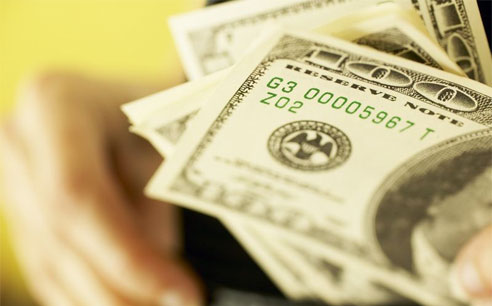 We have a total of 1679 MLM, Direct Selling and Affiliate Top Earners ranked of all walk of life. Listed are:
Andre & Penny Walton, Dickie Clan, AJ & Joy Hinkel, Al Sanchez, Angela JAS Read, Anita Brown, Annette Stover, Antonio Brasileiro, Arlene Melhorn, Beth & Alan Schmitz, Bobby and Haley Hartley, Brandi Chapman, Brian Vaughn, Byron Moles, Calvenn Starre, Carlos & Branca Veloso, Carolyn & Charlie Frame, Cindy & Bill Novak, Cindy & Brad Niebruegge, Cindy Rodgers, Corbyn & Joanna Roberts, Coy & Terry Jacobs, Crystal & Todd Hood, Curtis Insley, Dale & Linda Croy, Derek & Sheri Lamb, Dino & Heather Genito, Don & Christy Watson, Don & Dorothy Johnston, Don & Lu Crews, Donny Reed, Chuck & Jackie Misja, Ed Shandera, Felix Carrillo, Francini Salas & Sunil Bhagch&ani, Gary & Harp, Gaston & Victoria Bachelier, HAKOP & MARINE ARABAJYAN, Heather O'Neil, Holger & Lindsey Spiewak, Ira & Judy Green, Jeannine & Jared Keating-Rinetti, Jennifer & Vincent LaMantia, Jim Harris, John & Elena Gopaul, JOHN HEINTZ, Judy & Richard Muller, Julie & Timothy Huffman, Kari & Vincent St.Louis, Ken Kuhnhofer, Kenneth Chan, Kimberly & Gustavo Payano, Larry Roberts, LaShawn Jackson, Lela Dennis, Lisa & Ronnie Coufal, Lorentz Li, Luis y Florencia Blanco, Mai Yer Soung, Manase & Lisa Fotu, Marcelo Serakides & Luiz Henrique Soares, Marci & Eric Koenig, Marcy Negri, Mario Licciardi, Mark & Lynette Palmer, Mark Fawcett, Michael & Michelle Hoffart, Michael & Susan Murano, Micheal McCleary, Mike Bonilla, Misty Hartung, Molly & Wayne Dover, Monique Wright, Neil Neimark, Nick Sauer, Okran Arthur, Rania & Nahidh Hasaniya, Ray & Linda Mensinger, Reinol & Martha Gonzalez, Rhonda & Jerry Overberg, Robert & Kim Padilla, Roger Sitcler, Rowena & John Stuart, Roy & Stacey Griffin, Rozan McDaniel, Russell & Melanie Jones, Ruth Cardon, Ryan & Jamie Smith, Sarah Wright, Scott & Kathy Leith, Scott & Shana FALANY, Scott Kirkland, Shannon & Alan Rowlan, Sherry Braswell, Sigrid E Anderson Inc, Steve Guarnieri, Steve Lawrence , Susan Townsend Bateman, Thorsten & Heidi Breckwoldt, Tina Malsom, Tom & Heather Hill, Tom & Krystyl DiPace, Tom Webb, Tuan & Catmy Vo, Yong Chen, Mohammad Fatemi Ghani, Daniela Claudia Szasz, Jarkko Kramsu, Anthony Khung, Carsten Ledulé, Brygidia von Steffelin, Claude Simon, Wolfgang Schmidt, Beat & Anita Ambord, Wim Tummers, Ralf Wunsch, Dierk Gräber, Peter Thum, Peter Kowallik, Hans-Peter Aufinger, Ernst Bauer, Henry & Marilyn Malinay, Gabriela Haeussner, Bjoern Ivar Larsen, Richard Morgans, Frederic Specht, Franziska & Pierre Ligol, Danny Wanzeeele, Stefan Hoestettler, Bjoern G. Maibach, Sandra Caune, Zene Petersone, Regine Zumsteg, Gerald Bellenger, Armando V. DeGuzman, Eliseo Lee, Ana Gabriel Mann, Ron Brice, Marlene Balingit, Tommy Johnson, John Zenes, Tom Ferrier, Susan Sprouse, Ivan & Eva Marie Sarda, Ted Henry, Melody Johnson, David Butler, Karen Huss, Anton Garrity, Estela Salinas, Mike & Linda McCarthy, Priscilla Harrison, Betty Quattlebaum, Suzi & Dan Jackson, Barry & Susan Sprouse, John & Paige Zenes.
DISCLAIMER:
The information contained in this website is for general information purposes only. While we endeavour to keep the information up to date and correct, we make no representations or warranties of any kind, express or implied, about the completeness, accuracy, reliability, suitability or availability with respect to the website or the information, products, services, or related graphics contained on the website for any purpose. In no event will we be liable for any loss or damage including without limitation, indirect or consequential loss or damage, or any loss or damage whatsoever arising from loss of data or profits arising out of, or in connection with, the use of this website. Through this website you are able to link to other websites which are not under the control of Business For Home. We have no control over the nature, content and availability of those sites. The inclusion of any links does not necessarily imply a recommendation or endorse the views expressed within them. Every effort is made to keep the website up and running smoothly. However, Business For Home takes no responsibility for, and will not be liable for, the website being temporarily unavailable due to technical issues beyond our control.
[/private_platinum]