ACN Review 2011
by Ted Nuyten on April 25, 2011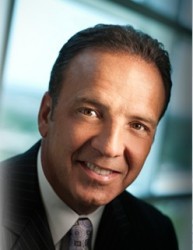 ACN is world's Largest Direct Seller of Telecommunications for Home and Business. ACN is founded by Greg Provenzano, Robert Stevanovski, Mike Cupisz and Tony Cupisz. Each of ACN's four Co-Founders focuses on ways to make the ACN home-based business the best direct selling opportunity in the world.
ACN World Headquarters has it's -state of the art facility- in Concord, NC, USA. World-wide operations in more than 20 countries of operation through North America, Europe, Asia and the Pacific. 1,300+ employees to assist customers and representatives worldwide.
With ACN you create your own income based on how much you devote to your business with unlimited earnings potential. Donald Trump continues to personally endorse ACN, praising the company's products and business model.
Products
Digital phone services with video phone technology, traditional local & long distance phone technology, high speed Internet, WiMAX, wireless services, applications for your mobile device, satellite TV, home security and energy, as well as services for small businesses.



Compensation plan
The ACN Opportunity has been designed to help you build a business that can produce immediate income, as well as long-term residual income. One of ACN's greatest strengths is its Compensation Plan – a simple but powerful incentive for you to work your way into the earned levels – the higher you go, the more income you can earn. To qualify as a Team Trainer (TT), the first rank, you must have at least 5 Customer Points. To qualify for the first earned level – Executive Team Trainer – you must be a qualified TT and have 2 qualified TTs in separate legs, at any level. To reach ACN's highest level, Senior Vice President, you must have build 6 separate legs.
Corporate leadership
From left to right: Greg Provenzano, Robert Stevanovski, Tony Cupisz and Mike Cupisz

Alexa Ratings, 3 months growth 19% . Worldwide rank 21,032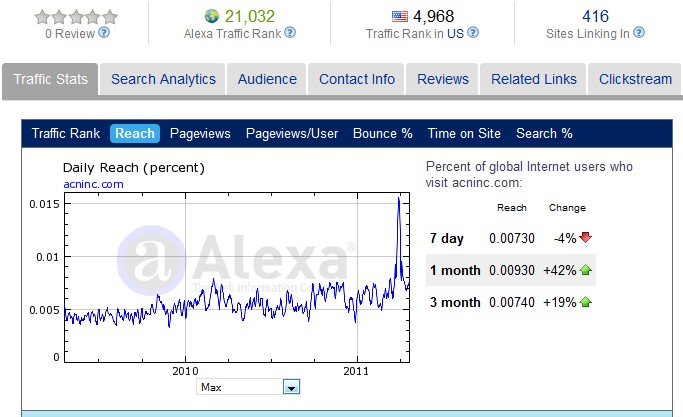 ACN Top Earners – The earnings are as follows:





The other part of this content is protected for Platinum members only, you need a SUBSCRIPTION.