Class Action Lawsuit Filed Against MonaVie in Arkansas – USA
October 30, 2011
By Team Business For Home
Joel Neal Oliver, a resident of the state of Arkansas filed a Class action Lawsuit against Monavie.
A class action is a form of lawsuit in which a large group of people collectively bring a claim to court and/or in which a class of defendants is being sued. This form of collective lawsuit originated in the United States and is still predominantly a U.S. phenomenon.
Joe Neal Oliver made two purchases of Mona Vie Products on August 27, 2010. One purchase was in the amount of $115 and another in the amount of $130. The amount in controversy in this action is five million dollars.
On 4 October 2011, the Arkansas court has instructed MonaVie to provide independent distributors of MonaVie products with certain materials, which include a copy of the complaint and a document preservation order. (See below)

A part of Joel Neal Oliver's complaint:
INTRODUCTION AND NATURE OF CASE
I. The Mona Vie juice scam is the newest creation of noted muItilevel marketing scheme architect, and prior super juice creator, Dallin Larsen, after his last venture was halted by the Food and Drug Administration because of false and misleading advertising. Much like Larsen's last super juice creation, Mona Vie is marketed and sold to vulnerable consumers at an outrageously inflated price because Defendants and their independent distributors create false hopes for preventing and treating illnesses by generating false and misleading advertisements and claims about the health benefits of drinking Mona Vie juice.
Defendants and their independent distributors are engaged in a conspiracy to unjustly enrich themselves to the maximum extent possible at the expense of consumers who fall victim to the false and misleading advertisements generated by Defendants and their co-conspirators. This is the Mona Vie Scheme. This lawsuit is designed to redress the harm done to Arkansas consumers as a result of the Mona Vie Scheme.
2. Those who ignore history are bound to repeat it. Mona Vie's story is almost identical to that of Royal Tongan Limu — another super juice product with too·good-to-be-true alleged health benefits. Both were created by Larsen. Both are based upon an exotic superfood found in remote locations of the world. Both marketing schemes were based on claims of outrageous health benefits from consuming the product ranging from curing cancer and diabetes to making your skin beautiful.
Both were sold through multi-level marketing schemes where untrained distributors sell the product by extolling the tlllproven health benefits to unwitting consumers. Royal Tongan Limu came under FDA scrutiny for the false !U\d misleading advertisements about its alleged health benefits and the product was ultimately taken off the market with the unsold inventory being poured into a landfill under FDA supervision. The false and misleading advertisements generated by the Mona Vie Scheme, which can best be described as propaganda,all just as offensive to the common law and consumer protection laws as was the Royal Tongan Limu advertising.
3. The propaganda created through the Mona Vie Scheme is false and misleading about thenature of and benefits attributable to consuming Mona Vie juice. The propaganda is an essentialcomponent of the Scheme because the perpetuation of the belief that Mona Vie juice will cure or treat whatever health problems a consumer might have is the main reason Defendants are able to charge the wrongfully inflated price of approximately $45 for a 25 ounce bottle.
Kevin Thompson, MLM Attorney commented as follows: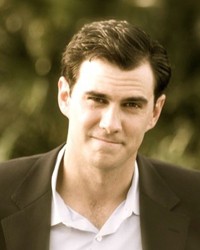 This morning, I received an email regarding a class action lawsuit against MonaVie in the state of Arkansas. The lawsuit can be filed below. There are no pyramid allegations. Instead, the attorneys are focusing on various health claims made by distributors.
The lawyers in Arkansas better have some serious cash because they've just signed up for some ridiculously expensive litigation. Proving that there's a pattern of misconduct amongst tens of thousands of distributors will be a challenging task and require some substantial discovery.
Plus, MonaVie takes health claims very seriously with its compliance department. If they can demonstrate a long history of disciplining distributors making inappropriate health claims, they'll argue that the facts referenced by the Arkansas lawyers are isolated incidents.
Plus, as we've seen with other class action cases against network marketing companies, one of the best tools to use is the media. Where was the media attention to this one? Either I've been sleeping under a rock or nobody knew about this. It was filed in December of 2010! If this case is being litigated in a vacuum, MonaVie can fight this one all day everyday.
Monavie Legal and Compliance Staff:
MonaVie is committed to following and complying with all state and federal regulations. Recently, MonaVie was named as a defendant in a class action lawsuit filed in Arkansas state court. The lawsuit alleges false advertising on the part of MonaVie.
However, MonaVie vigorously disputes these allegations and is seeking a dismissal of all claims made. The Arkansas court has instructed MonaVie to provide independent distributors of MonaVie products with certain materials, which include a copy of the complaint and a document preservation order.
These two documents, as well as MonaVie's response to the lawsuit, may be accessed by clicking the links above.