Wealth Masters International in Financial Troubles?
November 16, 2011
By Team Business For Home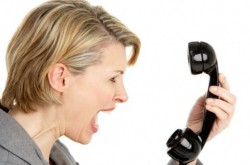 Wealth Masters International seems to be in heavy weather. Several sources confirms the company Is super delayed in paying their members – 21+ days past due and even later. Earlier Top Earner Michael Hamburger resigned
Patrick Combs, a hired speaker for an event on his Facebook: Seeking a lawyer to collect around $10,000 from Wealth Masters International (Ironic, I know). Anyhow, they owe me for keynotes I did for them more than 6 months ago in Puerto Rico. A signed contract and collection calls haven't prompted them to pay.
After several leaders resigned, delayed payments are a strong sign the company could be going down. The SEC has placed WMI under investigation:
Below you find part of a letter from the UNITED STATES SECURITIES AND EXCHANGE COMMISSION To Wealth Masters International:
---
October 7, 2011
Wealth Masters International (MFW-03629)

The staff of the Securities and Exchange Commission is making inquiry into certain issues relating to the matter identified above. The staff therefore asks that you voluntarily comply with the requests below.
I. DOCUMENT PRESERVATION
The staff requests you maintain all documents in your possession relating in any way to Wealth Masters International (WMI). Documents mean documents in any form, including handwritten or printed notes, letters, agreements, memos, and e-mails or other electronically generated and preserved documents.
II. DOCUMENT AND INFORMATION REQUESTS
The staff also requests that you voluntarily produce the following documents, as defined above, in your possession to the staff, care of Kathleen Galloway, Enforcement Attorney, at 801 Cherry Street, Suite 1900, Fort Worth, Texas 76102, on or before Wednesday, October 19, 2011. Please note that, if you prefer, you may send us photocopies of the original documents, but the Commission cannot reimburse you for the copying costs. The copies must be identical to the originals, including even faint marks or print. If you choose to send copies, you must keep the originals in a safe place. The staff will accept the copies for now, but may require you to produce the originals later.
1. Any documents relating to any complaint or disagreement by any member or employee of WMI (including by you) regarding any aspect of WMI.
2. Any documents provided to members of WMI, including, but not limited to, other documents provided at any Wealth Conferences hosted by WMI or in connection with any other WMI member meeting or telephone calls, as well as any investment letters,
including the Vertical Research Advisory.
3. Any notes you took during any WMI meeting or telephone call.
4. Any documents relating to any security or other investment recommended by WMI to its members.
5. Any documents relating to Falcon Oil & Gas.
6. Any documents showing WMI's formation, ownership structure, and percentages owned.
7. Any communications with WMI senior management, including, but not limited to, Kip Herriage or Karl Bessey.
8. Any other documents relating to WMI.
This inquiry is confidential. The Commission has not determined that the matters under inquiry involve violations of the federal securities laws, and you should not take this inquiry as a reflection upon any person, company or security. You have the right to consult with and be represented by your own lawyer in connection with the inquiry. For further information regarding the rights and responsibilities of persons responding to inquiries from the staff of the SEC, please see the enclosed Form 1662.
---