MonaVie Moving Downlines To Better Positions?
May 14, 2012
By Team Business For Home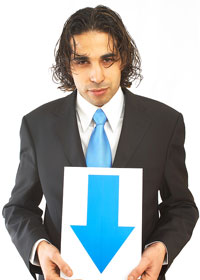 Business For Home got through a furious German MonaVie distributor a shocking Youtube video (Direct Selling Leaks).
The entire USA downline of former Black Diamond Joe Licciardi who left the company last month, is moved down the Genealogy and inserted into – Alexander Herr- Purple Diamond's organization in Germany.
In MLM moving downlines is controversial…. Free money for the new upline….. and considered not ethical.
I reached out to MonaVie management for an official response which is as follows:
[private_platinum]
---
An unfortunate reality of our industry is that periodically people have ranks which are larger than themselves. Is is typical for such people to relocate in the industry, missing out on a key fact..Permanent income requires permanent commitment.
Recently a Mona Vie distributor (Joe Licciardi), who had gained the Black Diamond rank some years ago, but whose business had been in steady decline to the point of qualification well below his stated rank, made what I believe was a huge error in joining another company, cross recruiting and disparaging Mona Vie to the point of termination for violation of policies and procedures.
We then took the appropriate action of re-assigning sponsorships and repositioning what had become a very small lesser leg to create leadership to those who would suffer from the departure of their up-line. We took the appropriate measures, all within the stated policies and procedures of Mona Vie. This did not result in rank advancement for anyone.
I am pleased to note that our business continues to grow rapidly in Europe. I returned only today from a fantastic event in Warsaw, where we gave away the keys to five new Mona Vie automobiles, and recognized a new Blue Diamond. Congratulations to Artur Rdzonek!
In the USA, we have significant growth, with four consecutive weeks of VERY positive comparisons.
Mona Vie is in fact On The Move.
President North America and Europe
---
Open the video in youtube, only then you get the comments / overlayer!
https://www.youtube.com/watch?v=4_vjN-aAeWk
[/private_platinum]