Talk Fusion Expending Into Russian Federation
June 12, 2012
By Team Business For Home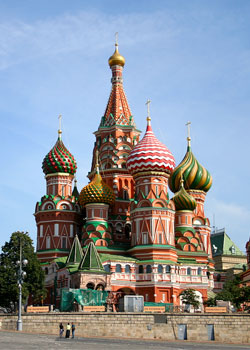 BRANDON, Florida, USA June 12, 2012 Talk Fusion, a rapidly growing global video communication company, today has announced that, for the first time, Founder & CEO Bob Reina and VP of Training & Development Allison Roberts are hosting with Top Leaders of the Russian Federation an exciting two-day event this summer featuring live Diamond Rush Training led by Reina in Moscow, Russia.
European and Russian Federation Associates alike are cordially invited to join this can't-miss, once-in-a-lifetime experience June 31 and July 1, 2012, at the Moscow International House of Music, where high-ranking Talk Fusion Associates from around the world will also gather to share their inspring stories about life-changing success.
Joining Reina and Roberts to recognize Associates for their achievements and teach them the "4 Simple Steps to Success" of the Diamond Rush Training will be Top Leaders:
· Royal Blue Diamonds Minh & Julie Ho of Oregon, USA
· Grand Blue Diamond Rob Roder of Florida, USA
· Grand Blue Diamond Mark Genovese of Oregon, USA
· Grand Blue Diamond Vjacheslav Ushenin of the Russian Federation
· Blue Diamond & Event Host Svetlana Shodunke of the United Kingdom
· Blue Diamond Ron Wright of Texas, USA
· Blue Diamond Artur Kachanov of the Ukraine
· Diamond Elite Aleksander Perevezentsev of the Russian Federation
· Diamond Elite Natalya Tarkhova of the Russian Federation
· Diamond Elite Sergii Shevchenko of the Russian Federation
· 3 Stars & Event Hosts Maria Struve & Valeriy Grazdankin of the Russian Federation
"This motivational event in Moscow is an experience that none of our Associates will want to miss," Reina said. "People will be recognized for their success, hear inspirational stories from our Top Leaders, and learn from me how to go from zero to Diamond in 200 days or less. My goal is to move Talk Fusion from their heads to their hearts, then show them that there is nothing they cannot accomplish. I look forward to seeing everyone there from the Russian Federation and nearby European Teams."
Ahead of the Talk Fusion World Tour in the Russian Federation Moscow have been a number of scheduled Leader Tour events also hosted by other Talk Fusion Top Leaders worldwide. Such events have already concluded with amazing energy in the United Kingdom, Slovenia and Mexico, as well as throughout the United States, including Pennsylvania and Hawaii.
The Talk Fusion Leader Tour events and Talk Fusion's exceptional and compelling Diamond Rush Training, the cornerstone of the Talk Fusion Opportunity, are consistently delivering to Associates the "4 Simple Steps to Success" and the Power of Duplication to go Diamond and above in 200 days or less.
The next Talk Fusion Leader Tour events are set for June 16, 2012, in Mexico City, Mexico, and June 23, 2012, in Tokyo, Japan. The Leader Tour event in Mexico City is being hosted by Talk Fusion Double Diamonds Esther Padilla and Luis Fiol, along with Latin Team Member Lucia Meizoso and others. A week later in Tokyo, Royal Blue Diamonds Minh and Julie Ho of the USA, Grand Blue Diamond Rob Roder of the USA, Grand Blue Diamond Mark Genovese of the USA, Blue Diamond Ron Wright of the USA, and Diamond Elite Desire Nongol of the USA will host a Talk Fusion Business Opportunity and Diamond Rush Training event at the Tokyo Maihama Hotel Club Resort.
In addition to the Talk Fusion Opportunity and Diamond Rush Training being available to Associates, the company's focus is also on affordable video communication products that constitute a game-changing evolution of online communication. Talk Fusion Video Email, Video Conferencing, Live Broadcasting, Fusion On the Go mobile apps, Video Blog, Video Share, E-Subscription Forms, Video Auto Responders, Fusion Wall—a 3-D social network, and the soon-to-be-released Talk Fusion Video Newsletters represent both the ultimate product for business or personal use, and a definitive value throughout the industry.
Talk Fusion Top Producers:
Minh & Julie Ho
Mark Genovese
Bernhard Sammer
Steve Mitchell
Ron Wright
Andrew & Nancy Burling
Robert Conley
Mark & Vondalyn Robinson
Harald Steger
Zoltan Acs
Leslie Brown
Stefan Tenk
Rob and Stephney Roder
Joe Syverson
Tim Kugler
Janos Nagy
Lucea Mai
Aleksander Perevezentsev
Andrey Agafonov
Sophie & Johnny Chung
David Zauner
Nelis van de Wateringen
Hagen Horst
Simon King
Krisztina Kalmar
Istvan Szabo
Franz & Reinhard Strommer
Marian Babiak
Randy and Julie Lim
Mike Kiefer
Martin Kir
Peter Lopar
Talk Fusion Top Earners –

The est. earnings are as follow

s:
[private_platinum]

DISCLAIMER:
The information contained in this website is for general information purposes only. While we endeavour to keep the information up to date and correct, we make no representations or warranties of any kind, express or implied, about the completeness, accuracy, reliability, suitability or availability with respect to the website or the information, products, services, or related graphics contained on the website for any purpose. In no event will we be liable for any loss or damage including without limitation, indirect or consequential loss or damage, or any loss or damage whatsoever arising from loss of data or profits arising out of, or in connection with, the use of this website.
Through this website you are able to link to other websites which are not under the control of Business For Home. We have no control over the nature, content and availability of those sites. The inclusion of any links does not necessarily imply a recommendation or endorse the views expressed within them. Every effort is made to keep the website up and running smoothly. However, Business For Home takes no responsibility for, and will not be liable for, the website being temporarily unavailable due to technical issues beyond our control.
[/private_platinum]