Kara Egan – Scentsy Top Earner Interview
August 8, 2012
By Team Business For Home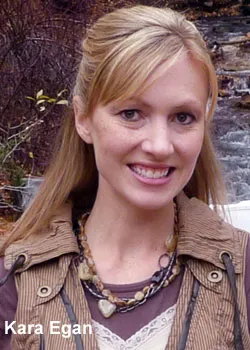 Kara and Troy Egan are living in Salt Lake City, Utah, USA, and manage their own team of 42,000+ Scentsy Consultants, with a group wholesale volume of around $5 million monthly.
Scentsy has grown tremendously in the past 9 years. The couple are both co-founders as consultants. The company has received numerous awards for its growth and ethical business practices, including nr. 15 in the Inc. 500 list for rapidly growing privately held companies, the 2010 Direct Selling News Global 100 list of top direct selling companies.
Kara and Troy won the Annual Mentor and Annual Sales Excellence awards from Scentsy. The company has more than 250,000 Independent Scentsy Consultants throughout North America, Europe, Puerto Rico, and Guam. Sales revenue in 2011 is est. around $525 million.
In July of 2003, Kara Egan asked her sister-in-law, Colette Gunnell, to start Scentsy with her. They ran the wickless candle business out of the unfinished basement. The little business grew so fast and the popularity of the simple and safe candles spread rapidly. After nine months Scentsy had become so popular that it was difficult to keep up with it. They sold the business to an Idaho entrepreneur and decided to become consultants. Kara and her husband Troy continue to work together building their Scentsy business together.
Kara you are one of the Co-Founders, why did Scentsy choose for a party plan – Direct Selling model?
Early on it was evident that for Scentsy there was really only one way to market the product that would do it justice and create the experience that is so uniquely Scentsy. And that is a Party Plan compensation model
A Party Plan is the best way to market a product that has such personal touches. Because scent has such a wonderful way of drawing upon emotion and memories this was a perfect fit. At a Scentsy party, friends are sitting around a table smelling samples of the most wonderful fragrances and then reminiscing about happy memories that the fragrance reminds them of and sharing these memories with the other guests. It is still amazing to see how this happens every time.
There are no auto-ships or monthly programs to sign up for. Product orders are all facilitated though the consultants. Party Plan also gives many the opportunity to run their own home-based businesses and generate incredible income.
https://www.youtube.com/watch?v=8CdDeirLh9c
Is recruitment less important in a Party Plan?
In a Party Plan we do want to get more party bookings to keep the income for today coming in, but we also are continually recruiting new consultants and building bigger down-lines to insure income for the future. It really is like a traditional mlm business as far as wanting to recruit, recruit, recruit, but party plan offers that piece of personalization to it that makes it a better fit for those who really enjoy time spent with other people–aside from meetings.
Although, you can also build an extremely successful business without ever having a party. Fairs and Shows are huge venues for both selling and recruiting as well as simply running the business online. Any personality type can find their niche in Scentsy and be able to make a successful business that best fits their style.
Did you had any Direct Selling Experience?
I never had any direct selling experience before Scentsy. In fact, I did not really understand why people ever signed up to sell things by having a home party. I did not understand the power of direct marketing through home parties and I had no idea of the income potential from residual income by recruiting others.
The freedom of being your own boss, working when and how hard you want to, and the speed at which you can beat or meet the income in corporate America all convinced me that this was going to be the best way to make a living for our family."
Kara and Troy Egan – Scentsy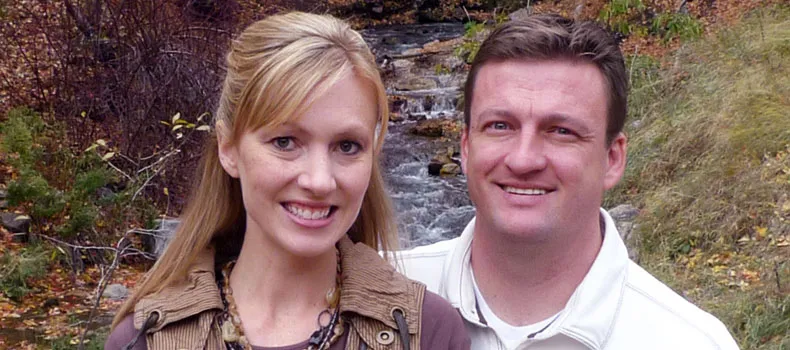 What are the plans for the future?
Scentsy has made it easy to stay excited about being a consultant. The company recently launched a chocolate fondue company, Velata, that uses a 25 watt light bulb to melt the most delicious Belgian Chocolate.
And on August 1, 2012 they launched a very trendy and high quality bag, jewelry and accessory line called Grace Adele. Consultants can sign up to only represent Scentsy or all three brands or just pick and choose whichever they would like to do.
Contact details:
www.karae.scentsy.us/Scentsy/Home
Phone: 801.556.9790