MonaVie Suffers Setback In Lawsuit Against Ex-distributor Joe Licciardi
August 7, 2012
By Team Business For Home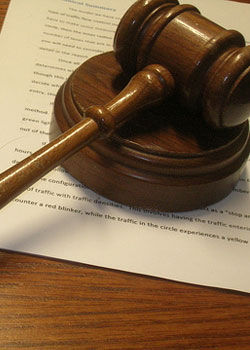 A federal judge on Wednesday turned down Utah-based MonaVie's request for an emergency order prohibiting a former top distributor from posting information on Facebook about the new multilevel marketing company he has joined.
U.S. District Judge Clark Waddoups ruled at the end of a 4½ hour hearing that MonaVie of South Jordan had failed to show that Joseph Licciardi had likely violated policies of the company, which markets a nutritional fruit juice and weight-loss products to a network of independent distributors. Distributors earn commissions according to the number of others they bring into the company.
Licciardi of Corona, Calif., had been a "black diamond," one of 30 very top distributors, earning commissions of more than $4.4 million in his five years with the company, according to testimony in a lawsuit filed by MonaVie.
But the company terminated Licciardi's position in MonaVie after he informed executives that he was going to become a distributor for another multilevel-marketing company called Momentis.
MonaVie allows its distributors to join other multilevel marketing companies while remaining at MonaVie. But in an April 30 letter, MonaVie accused Licciardi of violating policies by using his Facebook page to entice distributors to go over to Momentis.
After hearing hours of testimony and arguments, Waddoups ruled that he would not grant the company's request to order Licciardi to take down his Facebook posting and make no further postings on his page, which he started after joining MonaVie in 2007.
The judge said he was concerned that the language of company policies that prohibit solicitation of distributors for another multilevel marketing company was too broad to the point it might not be enforceable. It also was not clear Licciardi's postings on Facebook were specifically targeting some of MonaVie's current distributors, he said.
"There is no indication this was an attempt to contact distributors of MonaVie and convince them to join Momentis," Waddoups said in ruling from the bench.
Licciardi said in a court filing that he left MonaVie because the company has modified its compensation plan numerous times since he joined in 2007, "significantly" reducing his commissions. He said he intends to file claims against the company for breach of contract and over other issues. The same day MonaVie sued Licciardi, it also filed suit in federal court against Todd and Stephanie Smith of Middleburg, Fla., MonaVie Black Diamond Executive distributors.
That suit alleges the Smith violated policies by trying to recruit some MonaVie distributors to another multilevel marketer called EvolvHealth.
Source: The Salt Lake Tribune