Conligus Announces Strategic Alliance With OneCoin
April 1, 2015
By Team Business For Home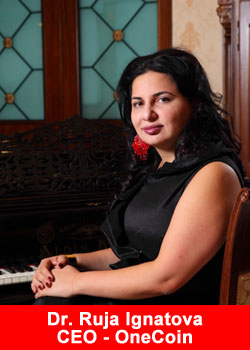 According to a message from Aron Steinkeller to the Conligus members, Hybrid auction Conligus announced a strategic alliance with digital currency OneCoin, which is co-founded by Dr. Ruja Ignatova.
Aron Steinkeller:
The Conligus hybrid auctions continues, applications as new products already in the making. Those are great products but still make us not unique, thats the reason why Conligus is now proud to announce one of the biggest strategic alliances in the history of our industry! Conligus joins forces with the successful digital currency, OneCoin.
Conligus and OneCoin have found a strategic fit for expanding the business.This means, you are a part of it and are positioned in one of the most powerful positions in the industry. Hybridauctions, 'Applications' in the making and Cryptocurrency as the future solution in any case.
What is OneCoin?
A new innovation in digital currency taking the very best of the successful bitcoin, the first ever digital currency, and facilitating instant cross border transactions with stable growth in the price of the coin. OneCoin aims to become the biggest ever cryptocurrency launched on the market. In late September 2014, OneCoin rolled out its business plan, since then over 135,000 activations have taken place with an average of 3,000 activation per day, the success story continues. OneCoin will be the number one digital currency on the market and you can now exclusively participate in the success and get hold of your own coins and use the currency in the Conligus auction platform.
OneCoin has a well developed business model and is currently in its mining or founding phase, with 10,000 coins being generated and distributed to members every 10 min. Make sure you also start mining onecoins and get the full benefits of being part of this success saga. YOU will GAIN substantially from this development and fantastic news!
Stay tuned during the next few days to receive full information about what this will mean for YOU! The best thing is we are only a few weeks away from a full integration with OneCoin and have started already this week to pay out earned commissions and refunds from the GLA event! AMAZING! YES! YOU HEARED RIGHT: ALL remaining commissions will be paid out, GLA expenses refunded and the hybrid auction operations will continue. We are not speaking about month NO, we are speaking about a few days only… !
Dr. Ruja Ignatova – OneCoin & Aron Steinkeller – Conligus
'See it as a strategic expansion: the best features of the Companies will be combined: Hybridauction and new Products combined with the huge advantage of the cryptocurrency! Will help to grow faster, build faster and build more solid!'
Make sure to join our webinars to get the full information needed for you to develop your business to the next level!