How To Get Back In Business After A FTC Ambush
October 17, 2015
By Team Business For Home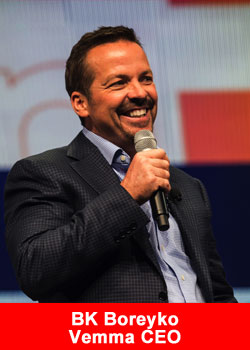 A lot is written about the FTC ambush on Vemma. To get back in business after such an attack is a very big challenge.
Vemma's payment processor bailed out (no balls) and to get back in business in an internet driven industry is not easy. Many payment solution processors see network marketing as a high risk industry. Vemma's solution is very creative, acccepting orders and payments through an Amazon account.
Personal development coach Bob Proctor has released a video with his support for the Network Marketing industry and Vemma.
Bk Boreyko stated:
To those of you calling into Home Office and experiencing high volume wait times , I sincerely apologize. We are doing our very best to get these products into your hands given the limitations of our system's current abilities. If you're upset, I don't blame you!
The combination of not shipping product since August 24th, combined with working very hard to integrate our new merchant account (a merchant account allows you to take credit cards) and add on top of that, with these new prices – the phones and faxes have gone crazy!
Bob Proctor Supports Network Marketing
Well, here's some great news, we got a couple of ways to place your order besides calling in;
1. If you are currently an Amazon customer and have an account set up with them, you can now order from

Vemma.com

and during the check-out procedure, pay with your Amazon Pay account. This is huge and will allow us to start taking online orders for this payment type only right away! Now, if you don't have an Amazon account and want to order online today, I encourage you to visit

amazon.com

and set one up. It only takes a few minutes.

This new way to pay is a really simple process. Just log into your back office or

Vemma.com

and order like you normally would. If you designate your order Auto Delivery order (starting for next month), you'll enjoy our lowest prices! When you go to check out, just select the 'Amazon Pay' option and that order will be charged to the credit card you have on file at Amazon. Those Canadian Affiliates that use Amazon Pay will be charged in US Dollars.

2. We also now have an online web form at

Vemma.com

that is basically a 'fax order form' that you can fill out online, print out and fax into us. Please don't forget your CCV number on the credit card.

Because of the very high volume of fax orders, we're closing the phones down at

3 pm PST

in order to be able to get all those orders keyed in that same day.
By beginning to take orders online immediately through Amazon Pay, this should hopefully bring the wait times down dramatically.
A few other business matters, your back office genealogy will soon begin to offer you many more details on your team in order to better communicate. When this goes live, please help us out by calling your Personally Enrolled Customers and Affiliates and bring them up to speed about our Thank You sale. If you'd like to enroll a new customer, have them use your referral ID and follow the check out process at Vemma.com. Signing up new Affiliates will be available shortly.
Team, the staff at home office is working very hard to get our systems up and working to your standards. It won't be long now until we're back delivering you our A+ levels of customer care. Every day we are making progress and we'll be communicating with you to keep you in the loop. Please help us spread the word by letting your customers and Affiliates know the latest news. Thank you again so much for your patience as we work through these challenges to deliver you the finest wellness products on the market.
I appreciate you all more than you know,
BK Boreyko – Founder