OneCoin To Launch OneCoinCloud In November
October 31, 2015
By Nicole Dunkley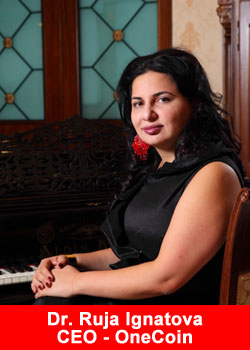 Digital currency MLM OneCoin recently announced the upcoming launch of OneCoinCloud. With OneCoinCloud you get a combination of military-level protection solution for storing your sensitive data and the opportunity to browse privately the Internet in one simple, brilliant application that you can install on your computer or mobile device.
OneCoinCloud is a unique cloud-based offer for users who are looking for a storage solution with client-side encryption functionality.
All CoinCloud packages provide a military level protection for your data, because the user creates the encryption key and therefore only the user can lock and unlock files. The encryption guarantees that the provider has zero-knowledge of your files.
The OneCoinCloud creates an encrypted drive on your system and therefore ensures that no one but you has access to the stored files. Use the Lock button for additional protection, ensuring that even if your computer or mobile device is lost, no one will ever be able to see your encrypted content.
In one simple, brilliant app both businesses and private persons get the opportunity to store files securely and browse privately the Internet from any location in the world!
OneCoinCloud provides additional storage on your computer or mobile device, where you can store, access and manage your most important, sensitive files at any moment.
About OnceCoin
One is headquartered in Europe with worldwide operations. We focus on core markets such as South East Asian countries, Europe, India and Africa. The company is commited to growth and is opening new regional offices worldwide. The fast expansion is due to the growth of its traders and we have set the goal of creating a market with more than 1 million traders and issuing 2.1 bn OneCoins.
OneCoin is more than just a cryptocurrency. To make it successful and unique, we have created a whole concept and universe to make One a market leader in the crypto world. We offer core financial education on crypto-currency in the OneAcademy, an online exchange, and we partner with one of the hottest and newest hybrid crypto-currencies – the Aurum coin. OneCoin uses the latest cryptographic technology and security standards and has a solid marketing concept – enhanced by the OneLife Plan.
OneCoins and Aurum Gold Coins, an unique hybrid currency that is backed up by real and solid gold.