CVSL Announces Q3 Results – Revenues Up 54% To $37 Million
November 10, 2015
By Team Business For Home International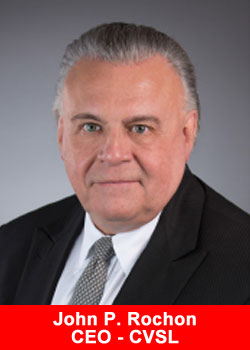 CVSL Inc. today announced financial results for its third quarter of 2015. Revenue for the quarter was approximately $37.0 million, up from approximately $24.0 million in the third quarter last year, an increase of 54.0%. Gross profit margin increased from 54.4% to 59.8%.
The third quarter was another successful quarter for CVSL, said Vice Chairman John Rochon Jr. With revenues up again, combined with positive trends for both earnings per share and the measures of EBITDA presented in our Form 10-Q, we can see that our strategy of improving and strengthening the companies in our portfolio of brands is continuing to work. Our core business is showing good improvement as our turnaround efforts are having a positive effect. We believe that we are now in the position of using CVSL's earnings primarily to fund growth in the future, rather than to fund losses as was the case earlier in our development, Mr. Rochon said.
On a pro forma basis, excluding shares that are no longer issued and outstanding, our year-to-date earnings per share improved from $(0.50) to $(0.23). This is further proof that our strategy is working. We expect this trend to continue.
Commenting on the balance sheet, Mr. Rochon said, We continue to be highly encouraged by the strength of CVSL's balance sheet. A strong cash position, with minimal third party debt relative to the size of our balance sheet, allows us to use our cash for strategic improvements that we believe will have a positive impact on income going forward.
Financial Highlights
Total revenue for the third quarter was approximately $37.0 million, compared to approximately $24.0 million in the same quarter a year ago, an increase of $13.0 million, or 54.0%, primarily due to our acquisition of Kleeneze in March of 2015, in addition to organic growth, especially in the gourmet food products segment.
Gross profit increased to $22.1 million, compared to $13.1 million in the same quarter last year, an increase of $9.0 million, or 69.1% compared to the same quarter last year.
Gross profit margin increased to 59.8% of total revenue, compared to 54.4% of total revenue in the same quarter a year ago. The increase in gross profit margin was primarily a result of less discounting at Longaberger and the lack of discounting at Kleeneze that reduced program costs and discounts as a percentage of revenue and increased gross margin.
Operating loss decreased by $1.4 million in the quarter compared to the same period in 2014, from $5.8 million to $4.4 million, an improvement of 23.6%. This was primarily due to gain in cost efficiencies due to eliminating redundant overhead.
Operating margin improved to (11.9)% from (24.0)% compared to the same period last year.
For the first nine months of 2015, revenue was $91.9 million, compared to $75.3 million in the same period last year, an increase of $16.6 million, or 22.1%.
For the first nine months, gross profit increased from $40.2 million to $55.5 million, an increase of $15.3 million compared with the same period in 2014. Gross profit margins increased to 60.4% compared to 53.5% for the same nine months last year.
Operating loss for the first nine months of 2015 was $11.1 million compared with $12.6 million the same period last year. Operating margin improved to (12.1)% from (16.7)% compared to the same nine-month period last year.
These results represent continuing, clear progress, said Mr. Rochon. We firmly believe that our strategy is sound and that our continuing good financial results are proof that CVSL is very much on the right track.
The balance sheet improved from end of year 2014 to Q3 2015. Working capital improved from $(3.4) million to $2.7 million; the current ratio improved from 0.9 to 1.1; the quick ratio improved from 0.3 to 0.5; and the cash ratio improved from 0.1 to 0.3. Most of the improvement in these liquidity ratios was a result of our equity raise in 2015, and the acquisition of Kleeneze which further improved our working capital.
CVSL's strategy continues on track, to be a platform of multiple consumer brands where independent sales representatives can pursue earning opportunities at their own pace, using company-provided e-commerce tools to enhance their ability to serve customers. CVSL's team has many years of experience in the direct-to-consumer sector and uses its expertise to identify companies for potential acquisition.
CVSL works to enhance the performance of companies it acquires. CVSL does so by finding operational efficiencies and synergies among its companies behind the scenes, while allowing each company to maintain its own separate brand, sales force, product line and compensation plan.
In the third quarter, CVSL management concentrated on strengthening the companies within its existing portfolio. One of the most important aspects of this continues to be cost control, finding and eliminating duplicative and excessive SG&A costs in all areas of the CVSL companies.
CVSL's strategy is to be increasingly diversified, which management believes reduces risk. Management believes that CVSL may be the most diversified direct selling company in the sector. CVSL's diversification takes many forms, including multiple product lines, both male and female sales forces, multiple geographic markets, different types of companies including both new and established companies, varying compensation plans, etc.
CVSL said it intends to be opportunistic and continually open to making acquisitions at favorable values that will further expand the Company's revenue and profits.
Following are comments about CVSL's four largest companies, excluding Betterware, which was acquired after the end of the quarter.
At The Longaberger Company, in the third quarter management emphasized hands-on leadership in the sales field. Longaberger's chairman, John Rochon Jr. travelled extensively, meeting with Longaberger sales leaders and Home Consultants in their home communities, receiving their suggestions and re-connecting the company with those who sell its products.
Continued progress was made in improving the supply chain and product delivery times. Longaberger continued to reduce its SG&A costs during the quarter and there was a continued beneficial effect of having ended Longaberger's past policy of excessive discounting. Longaberger also ended the practice of indiscriminately offering free shipping.
Longaberger reduced barriers to entry by re-recruiting lapsed members of its popular Collectors Club, a special program for its most loyal customers. Across the Longaberger sales force, headcount was up and terminations rates were down. Management believes that Longaberger is continuing to make significant progress in its ongoing recovery effort.
At Kleeneze, improvement was achieved during the quarter in sales, recruiting and retention. During the third quarter, Kleeneze took additional steps to enhance e-commerce activity within its sales network, by using social media groups and pages to post product information and to support it with payment and shipping tools including a distributor linked interactive catalogue, in order to stimulate new avenues for sales and recruiting.
Management focused on ways to reduce warehouse and other operational costs and believes that with the subsequent acquisition of Betterware Ltd., there will be important synergies and efficiencies to be gained as well as an enhanced position in the UK home shopping market. Betterware and Kleeneze complement each other operationally and not only are positioned well in the UK and Ireland, but serve as a springboard for expansion into additional markets.
Management believes that improved product sourcing, progress in supply chain, product delivery times and efficiencies within distribution have the opportunity to make our gross margins within the home décor segment continually more attractive.
At Your Inspiration At Home, which sells award-winning spice blends and other gourmet food products, management says that sales and recruiting continued their robust growth and that the company's upward trajectory is continuing. In August, an innovation called The Flavour Stack™ was unveiled. It is an auto-ship product that provides recipes and pre-measured spices for different gourmet meals each month.
At Agel Enterprises, a new skin care product and a new probiotic product were introduced at the company's annual convention in Lyon, France in September. John Rochon Jr. attended and addressed the convention.
The skin care product is called Caspi™ and management believes it is one of the most innovative breakthroughs the skin care category has seen. Caspi was developed by a team of cosmetic chemists and it uses stem cell extract from fine Siberian Sturgeon caviar, combined with 24 karat gold, to give skin a healthier, more youthful appearance.
The probiotic product is called Agel BIO™ and delivers the benefits of a probiotic to the body in a suspension gel, which allows for better absorption in the intestine. When Agel introduced it in September, the reaction among the sales force was very enthusiastic.
One of management's areas of emphasis at Agel is strengthening the link between sales and production, to improve the way the company tracks sales demand in its various markets and then better anticipating inventory needs. The aim is to keep product flowing to customers wherever they are in the world.
ABOUT CVSL INC.
CVSL is a growing platform of direct-to-consumer brands. Within CVSL, each company retains its separate identity, sales force, product line and compensation plan, while CVSL seeks synergies and efficiencies in operational areas. CVSL companies currently include The Longaberger Company, a 42-year old maker of hand-crafted baskets and other home decor items; Your Inspiration At Home, an award-winning maker of hand-crafted spices and other gourmet food items from around the world; Tomboy Tools, a direct seller of tools designed for women as well as home security systems; Agel Enterprises, a global seller of nutritional products in gel form as well as a skin care line, operating in 40 countries; Paperly, which offers a line of custom stationery and other personalized products; My Secret Kitchen, a U.K.-based seller of gourmet food products; Uppercase Living, which offers an extensive line of customizable vinyl expressions for display on walls in the home; Kleeneze, a 95-year old UK-based catalog seller of cleaning, health, beauty, home, outdoor and a variety of other products, and Betterware, a UK-based home catalog seller. CVSL also includes Happenings, a lifestyle publication and marketing company.