OneCoin Completes Acquisition Of Univerteam
March 12, 2016
By Team Business For Home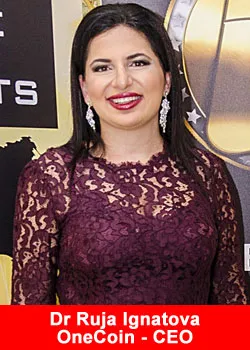 According to an OneCoin press release the company has acquired Univerteam. Earlier network marketing companies Sitetalk and Conligus were merged into OneCoin.
The OneCoin press release:
The OneCoin Network, a global leader in cryptocurrency mining and trading, announced the acquisition of Brazilian company Univerteam on Friday.
The deal will allow more than 120,000 people from Latin America, and particularly Brazil, to gain access to the unique products OneCoin has to offer.
They will join the 1,4 Million Members worldwide, who are already part of the OneCoin Family. As a global company, operating mainly in Europe, Southeast Asia and Africa,OneCoin is now aiming to expand into the strategic South American market, with this deal being major strategic step in that direction.
"Latin America is a very important market for us, and our partnership with Univerteam will allow thousands of people there to take advantage of the unique opportunities we offer",
said OneCoin CEO and Founder Dr. Ruja Ignatova following the completion of the acquisition, adding that OneCoin's vision is to continue pioneering the next generation of cryptocurrency to create a new payment system for the world's 2 billion unbanked and for a range of more cost effective financial services, such as remittances.
OneCoin is also the first centralized cryptocurrency on the market, providing quick & borderless transactions, accessible to everyone. Another key element the network focuses on is education, helping people understand the benefits of cryptocurrency and how to work with it, offering advantages such as making payments directly, without the need of expensive intermediaries.
Contrary to bank transactions, OneCoin offers a faster, cheaper and easier way to send and receive money worldwide.
Its commitment to growth has led to fast expansion due to its innovative business concept and business strategy. Since its launch in late 2014, it has become the fastest growing company in Network Marketing history achieving more than 1 billion Euro in sales and thousands of OneCoin Associates are earning full-time incomes.
Univerteam, on the other hand, are a direct selling multinational company formed by a team with extensive experience in the technology sector and entrepreneurial leaders, which represents a multiplatform of digital products and advanced technology.
About OnceCoin
OneCoin is headquartered in Europe with worldwide operations. We focus on core markets such as South East Asian countries, Europe, India and Africa. The company is commited to growth and is opening new regional offices worldwide. The fast expansion is due to the growth of its traders and we have set the goal of creating a market with more than 1 million traders and issuing 2.1 Billion OneCoins.
OneCoin is more than just a cryptocurrency. To make it successful and unique, we have created a whole concept and universe to make One a market leader in the crypto world. We offer core financial education on crypto-currency in the OneAcademy, an online exchange, and we partner with one of the hottest and newest hybrid crypto-currencies – the Aurum coin. OneCoin uses the latest cryptographic technology and security standards and has a solid marketing concept – enhanced by the OneLife Plan.
We offer a high-income opportunity with an extensive bonus program connected to the best lifestyle awards. We offer our traders a one time opportunity to profit from holding the two of the hottest and most innovative products in the emerging crypto-currency market – OneCoins and Aurum Gold Coins, an unique hybrid currency that is backed up by real and solid gold.