Top Leaders Join OneCoin
March 30, 2016
By Team Business For Home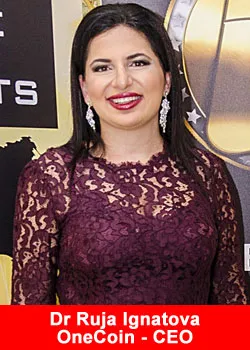 According to a message to their community:
Top industry leaders and million dollar earners Brian Michael, Chris Cobb and Jon Carter join forces with the Steinkeller brothers and OneCoin.
Hello everyone, This opportunity literally is meant to be.
Completely by chance we met Aron Steinkeller in London, UK in March this year and didn't even know they were in London to do a team meeting with their Mexico leaders..
After being introduced to Aron we realised they are onto something big with OneCoin, and a few meetings later with their Legal team and Stephan Lee we decided to lock arms with the One Dream Team to bring One coin to the UK in a big way with ongoing seminars and webinars.
We accept with great excitement and enthusiasm this new challenge to build an even greater network together with OneCoin, a company present in more than 200 countries and currently enjoying a resounding global success.
We've never seen anything like this opportunity before and with the success others are already having we look forward to getting started with OneCoin. As a partnership we are all successful in many ways, bringing different core strengths and skills to the team.
Jon Carter – Brian Michael – Chris Cobb
Having made millions online already, we know that we can take OneCoin by storm over the coming months and years… We would also like to take this opportunity to thank and congratulate all our partners and friends and leaders with whom we have lived unforgettable and magical moments. Looking forward to serving you again soon.
Lets aim even higher and reach it together with the One Dream Team and OneCoin! We are wishing you success!