Young Living Promotes Head Of Research And Development
July 14, 2016
By Team Business For Home International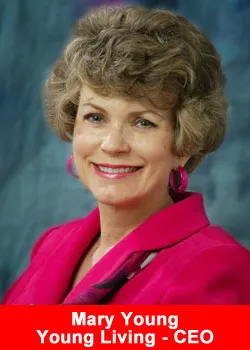 Young Living Essential Oils, LC, the largest essential oil company in the world, today announced the promotion of Dr. Michael Buch to Senior Vice President, Research & Development and Product Management.
Dr. Buch oversees scientific research and development on new and established products and leads the company's product strategy.
Mike has been instrumental in expanding our testing procedures to exceed industry standards while adhering to our proprietary Seed to Seal® process, said Mary Young, Young Living Chief Executive Officer. His expertise enhances Young Living's ability to deliver the highest quality products with assurance of their purity.
Dr. Buch joined Young Living in 2015 and has more than 25 years of experience in the health and wellness industry. He has led global organizations at some of the world's leading companies, holds more than a dozen patents in the health care field, has authored several books, and has published a number of articles in peer-reviewed scientific journals.
He is personally responsible for developing health care products with annual sales of nearly $3 billion and marketed in more than 100 countries. Dr. Buch is a member of the American Association for the Advancement of Science.
Dr. Buch brings a wealth of scientific knowledge, talent, and experience to both the Young Living team and the field of essential oils, said Jared Turner, Young Living Chief Operating Officer.
He has done an excellent job implementing modern innovations and growth strategies throughout his career and while at Young Living, as evidenced by the recent launch of Young Living's over-the-counter essential oil-infused products.
About Young Living Essential Oils
Young Living Essential Oils, LC, is the world leader in essential oils, with a strict Seed to Seal® process that produces pure essential oil products for every individual, family, and lifestyle.
This process ensures that all products are genuine, free of synthetic chemicals, and pure. This commitment stems from the company's more than 20 years of stewardship toward the earth and its people.