150,000 Reps Per Month Join OneCoin – OneLife
August 4, 2016
By Team Business For Home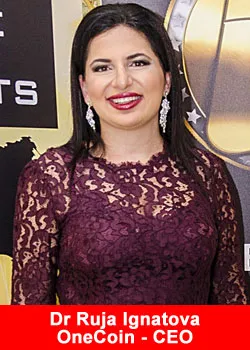 According to well informed sources, OneCoin distributors sign up more than 150,000 people per month.
On July 30 over 3,000 people came to the grand Hong Kong OneCoin Convention and Diamond Night, which was also attended by Global Distributor Sebastian Greenwood, top earner Juha Parhiala, Fernando Rys and a number of other top leaders, and to celebrate the opening of the Hong Kong Corporate Office.
Recently top earner Igor Alberts reported on his Facebook:
The 5th of October last Year we started an Incredible Journey. 8 months later June 2016 we made Dreams come True. We had a monthly turnover of almost 26 milion Euro. Former OG top distributor Edward Hartley has joined OneCoin
Due to the fact that BONOFA AG has adjusted its business activities the key distributors of the company have decided to join OneCoin.
According to the OneDream Team website:
Bonofa's Top leader, Michael Thomale, has been a significant partner for negotiations with OneCoin.
Michael Thomale is known as an icon of this industry and he has been strongly involved in building one of the most well-known companies providing financial services in Europe – OVB.
Thanks to his leadership 13 Top leaders have reached the highest positions and they have become multimillionaires.
In order for the former BONOFA business partners to do the transition into the amazing opportunity that OneCoin presents, One Dream Team has put together a special tour headed by Udo Deppisch and Pascal-Rene Andre.
Now the new Bonofa Team has the opportunity to get to know and to use the amzing cryptocurrency education packages from the OneAcademy.
This new fresh start of the BONOFA organization, which has a dominant position not only on the European market but also on the key markets like: Asia, Afica, South America, India, eastern Europe and the Caribbean; will enable OneLife/OneCoin to build and develop these markets even more strongly and widely.
About OneCoin
OneCoin is a digital currency, based on cryptography and created through a process called 'mining'. Just like the serial number on a paper bill, each digital coin is unique.
Unlike money issued by governments, there is a finite number of OneCoins, ensuring they cannot be affected by inflation and are impossible to counterfeit. Because cryptocurrencies are not tied to any particular country or central bank, the value of the coin depends on factors such as useability, demand and supply.
When joining OneCoin, users become part of a global network of millions of OneCoin miners, who are able to choose among different ways to use their OneCoins. You can mine the coin and benefit from its value. You will also be able to make payments and transfer money to and from any part of the world.
OneCoin's new and unique blockchain will set a new industry standard by storing KYC information, running every minute and is tailored to customer and merchant needs. With its finite number of 120 billion coins, OneCoin will be one of the biggest reserve currencies worldwide.