OneCoin Opens First Cryptocenter In Europe
December 10, 2016
By Team Business For Home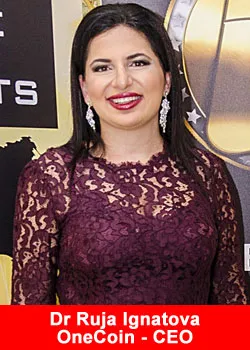 With a user base of over 2,7 million users, digital currency OneCoin or OneLife is present in over 190 countries and is growing fast.
The OneLife Network (OLN) is a growing global network that was born out of the OneCoin cryptocurrency brand.
The Network has a digital platform with a unique ecosystem of sophisticated products and social networking tools that help members achieve financial independence.
Members enjoy access to an array of e-learning programs that help them apply financial theory to practice.
Every week ten thousands new representatives are joining from all over the world.
The first OneCoin Cryptocurrency Information Center, opened the winter its doors in Sofia, Bulgaria.
People interested in cryptocurrency, OneCoin and the various applications of virtual currencies are welcome to visit.
OneCoin Cryptocenter In Sofia – Bulgaria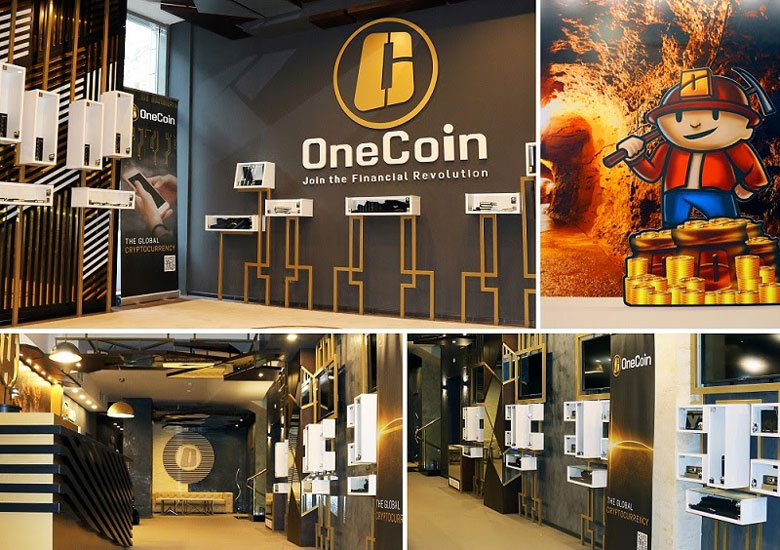 The Cryptocurrency Information Center is the first of its kind in the history of the industry and is yet another step for Onecoim toward making virtual currency more easily understandable and available for the mainstream user.
Onecoin announced the arrival of a brand new OneLife Backend section. For the time being the English and Chinese versions are available, and the Russian one will be added in the coming days. The new Backend will still give the OneLife Members access to all the tools that are available to them, but in a completely redesigned and streamlined system.
Onecoin – OneLife Backoffice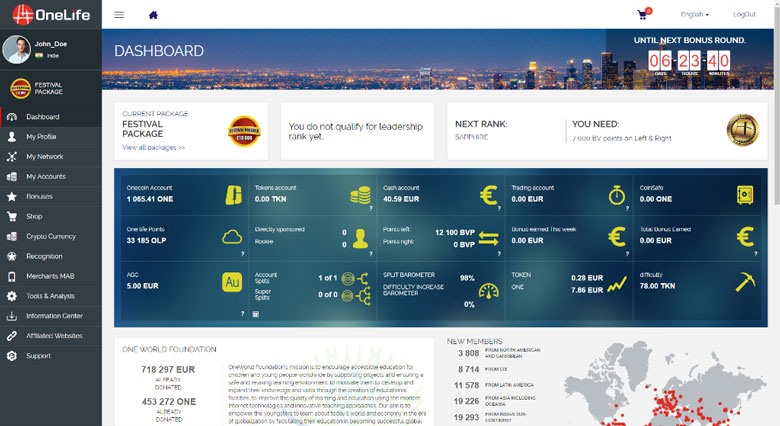 About OneCoin
OneCoin is a digital currency, based on cryptography and created through a process called 'mining'. Just like the serial number on a paper bill, each digital coin is unique.
Unlike money issued by governments, there is a finite number of OneCoins, ensuring they cannot be affected by inflation and are impossible to counterfeit. Because cryptocurrencies are not tied to any particular country or central bank, the value of the coin depends on factors such as useability, demand and supply.
When joining OneCoin, users become part of a global network of millions of OneCoin miners, who are able to choose among different ways to use their OneCoins. You can mine the coin and benefit from its value. You will also be able to make payments and transfer money to and from any part of the world.
OneCoin's new and unique blockchain will set a new industry standard by storing KYC information, running every minute and is tailored to customer and merchant needs. With its finite number of 120 billion coins, OneCoin will be one of the biggest reserve currencies worldwide. For more information please visit www.onecoin.eu