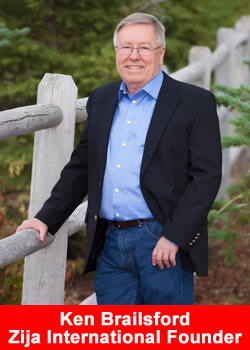 Zija Introduces Meal Pack Program
December 1, 2017
When Zija Founder, Ken Brailsford, started Zija International, he wanted to bring the power of the nutrient-rich botanical Moringa oleifera to as many people as possible.
Now, that dream has reached beyond borders to change the lives of those in desperate need of assistance around the world?all done through the Zija Miracle Foundation.
The name pays tribute to Moringa oleifera?nicknamed nature?s ?miracle tree??and through the Miracle Foundation, countless Zija Members and leaders have banded together in the past to provide service to those in need during valuable incentive trips.
Now, Zija Members have the opportunity to join the Zija Miracle Foundation in making a difference in a totally new way?through the Zija Meal Pack Program.
Recently announced, the Zija Meal Pack Porridge Mix is the next step for the foundation and gives individuals the opportunity to donate essential nutrition and meet the needs of some of the most impoverished areas of the world.
It provides basic Moringa-infused nourishment to those who cannot properly digest solid food due to periods of poverty, famine, and other disasters.
Just one Meal Pack helps feed 20 individuals a much-needed, nutritious meal?all that has to be added is boiling water.
Zija Distributors were able to catch a taste of this porridge mix for themselves at the recent Zija Summit, held in Salt Lake City, Utah. Lines formed of attendees wanting to purchase a pack so that they too, could spread the company?s mantra, Life Unlimited, to someone in need.
About Zija International
Zija International, a privately held and privately-funded business founded by Kenneth E. Brailsford and led by President and CEO, Ryan Palmer, develops natural health, wellness, and beauty products. The company operates in more than 50 countries worldwide, pioneering the #NaturalHealthRevolution to help individuals achieve Life Unlimited.
Zija has seen consistent growth every year since it was founded over a decade and has received several awards, including and being named the ?Fastest-Growing Company in Utah? by Utah Business Magazine.
It has also been recognized on fastest-growing and top-revenue lists by Inc. Magazine, Direct Selling News and Utah Valley Magazine, and has received industry-specific MarComm, American Business (Stevies), and Davey Awards.
Want to read the 1 reviews on Zija International? Click here for Zija International Review!