Total Life Changes Hosts International Event In Las Vegas
March 8, 2018
By Nicole Dunkley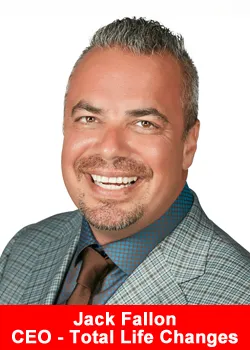 The spirit of Total Life Changes reaches an all-time high coming off an amazing international event filled with training, genuine success stories, awards, and recognition.
TLCs leadership and IBOs from all over the world landed in Las Vegas March 1, 2018 and packed the Palms Casino Resort & Spa for an incredible weekend that is driving social media traffic into a frenzy with pics and posts showcasing the emotion and celebration that took place over the weekend.
The Back to Basics International event began on Thursday, March 1, 2018 with a business opportunity meeting led by the #1 female network marketer in the world, Stormy Wellington. Special guests included TLCs VP of North America Sales, Kenny E. Lloyd, VP of South America Sales, Bolivar Enriquez and TLCs founder and CEO, Jack Fallon. 
Guests were introduced to TLCs impactful product portfolio, led by one of the leading products in direct sales, Iaso® Tea. Following the summary of these immediate gratification products, guests were provided a summary of TLCs voted #1 compensation plan in the industry. Many guests made the decision to join TLCs vision as a new independent business owner.
On Friday, March 2, 2018 TLCs Independent Business Owners filled the famous Pearl Theater for an evening of training. Three guest panels captivated the attendees for more than three hours of training. The first group of international panelists included TLCs top retailers for the past eight months.
They discussed their strategies for acquiring brand new customers. The second group of panelists introduced and discussed their strategies and business practices for retaining their customers, also referred to as clients. The training was concluded after Kenny E. Lloyd led a third group of IBOs from around the world and they trained on a series of topics for building responsible organizations that focused on duplicating the first rank (Director) in the company that offers binary commissions.
TLCs executive staff members, top leadership and over two-hundred fifty VIP ticket holders were then treated to an exclusive evening in the Hardwood Suites for a cocktail reception and rank pinning ceremony. Several IBOs were recognized for reaching some of the top ranks in the company. Highlights from this evening include recognition of Ana Cantera, TLCs first IBO to reach the rank of Ambassador in all of Latin America. Mélaine Bernard from France was also pinned as the first Global director in all of Europe. Twenty-three year old, Jason Rodriguez received a pin and was recognized as the youngest IBO to reach the National Director rank in the company.
Saturday, March 3, 2018 was likely the greatest event Total Life Changes has hosted to date. The audience filled the Grand Ballroom and the event began at 9:30 am with an emotional video explaining the connection TLC has developed between its corporate staff and its IBOs. Four international IBOs were featured and discussed how TLC has changed their lives. Three winners from TLCs weight loss contest were provided free airfare, hotel accommodations, a makeover, and VIP tickets to the international event. Each winner was revealed and explained how TLCs products have impacted their lives.
Dionne Wyatt from Brooklyn was obese and had to use a cane for many years. Thanks to TLC, she has lost over 100 lbs and is maintaining her weight. She frequents a nearby track and fitness center to continue her weight loss journey. Kim Chu, a teacher from North Carolina discussed her history of obesity and depression. She thanks Total Life Changes and its weight loss product for her extreme weight loss. Karina Sanchez from California also fought depression and was nearly 70 pounds overweight. She has released a total of 63 lbs from consuming TLCs products and has restored her life. She is now more active than she has been in nearly twenty years.
One of the most powerful moments of the day was the presentation of the Courage Award to Dr. Kimberly Edwards who has been battling cancer for nearly a year. TLC prepared a video to recap her spirit and the message she has been publishing across social media in these past months documenting her fight. She was presented live on the center screen via a Skype connection to receive the award and provided an emotional message that didnt allow for a dry eye in the ballroom. Following this sentimental moment, TLC announced its first rewards trip for 2018. TLC challenged its IBOs to acquire thirty brand-new customers in thirty days. Fifty-five IBOs qualified and will be spending four days on Mexicos finest beaches in Cabo San Lucas this May.
The event concluded with an International IBO Celebration that featured a parade of nations' to the stage representing fourteen countries around the world that attended the international event. This was one of the most aspiring moments in the companys seventeen years of business; the strong representation of IBOs from South Korea, South Africa, Great Britain, France, Belgium, and many more from Latin America and Mexico left quite an impact on every attendee.
Following the awards and recognition, the attendees were treated to a fun-filled night of dancing under the stars in the Moon Club, featuring a retractable roof on the 53rd floor of the Fantasy Towers. Guests enjoyed a variety of music for over four hours to conclude the night.
Total Life Changes is hosting a series of regional events called the Back to Basics Tour. The next location is Los Angeles, California on April 21, 2018. Tickets are available @ www.backtobasicstour.com. Three more weight loss contest winners will be selected to attend the event; each receiving free round trip airfare, hotel stay, a makeover and VIP tickets to the event where their weight loss transformation will be revealed. Visit www.TLCLAContest.com for more weight loss contest details.
About Total Life Changes
Total Life Changes offers a diverse product portfolio of health, wellness and beauty products. President and Tea Executive Officer Jack Fallon created TLC over 16 years ago with a single product: NutraBurst®. Since that time, TLC has continued to develop the Iaso® brand of products to include a diverse and attractive product portfolio matched with a hybrid binary compensation plan that allows IBOs of TLC to be rewarded quickly for introducing new customers to our products and business opportunity. Find out why so many are saying, It really is different over here.'