OneCoin Excuse Officer "Sebastian Greenwood Arrest has Nothing To Do With The Company"
November 24, 2018
By Team Business For Home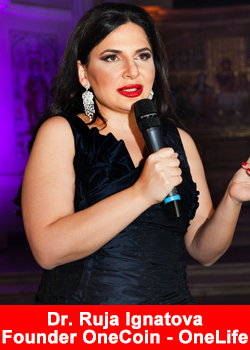 Igor Krnic is OneCoin "Chief Excuse Officer" and runs the www.onecoin-debate.com website. He is OneCoin's spin doctor.
According to Igor Krnic:
"This article (About the arrest of Sebastian Greenwood ) is to show how Thailand police is working with international bodies to arrest criminals that flee to Thailand to escape their authorities and they named bunch of hackers and child molesters here.
Sebastian got only few sentences:
1) bangkokpost did not mention onecoin.
2) it is USA, as far as I know, onecoin did not operate there after 2015
3) they said pyramid scheme, you know: no product – only take investments for promises, does not sound like onecoin
4) onecoin was never ran by Sebastian, it was Ruja. Sebastian was merely IMA master distributor, they have 3 of them now
But he did run Bigcoin that suits this paragraph more IMO
 But hey, this original article is 20 days old
this can not be the FUD before the Paris event
Anyway, let's assume this is for his work with onecoin, if he did something illegal, he should answer for that.
The corporate part was already investigated by major Europe countries and nothing was found illegal in their business model.
Those leaders were Independent marketing associates, earning millions and they were supposed to pay taxes. If they laundered that money, well, that is bad. But nothing to do with the company.

Not to say if they played with US bank accounts they played with fire. It is not by chance that the company decided to shut down for USA market. It is also not by chance that most crypto ICOs are closed for US market too.

Since Sebastian was also mentioned in China arrests as his name appeared in the sentencing document as the owner of a bank account I would not be surprised that he also has something to do with education sale from the USA citizens where it was forbidden by the company also.