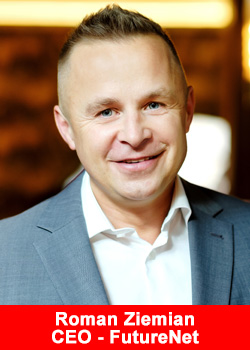 FutureNet Is Growing Fast
January 8, 2019
We have added FutureNet  to the Top 500 largest companies as revenue exceeds $1 Billion.
According to the company statement their main achievements in 2018:
The number of registered users from all over the world – 3,5 million.
Alternative social media platform (especially for business) has developed its functions in such fields as: chats, messages, fanpages and promoting posts, shopping or events.
The introduction of a variety of new applications and tools:
BoardBest – a tool allowing to create websites,
FuturoPay – application for making transactions using cryptocurrency – FuturoCoin
Futurecloud – online files storage
FutureNet Store – a website where one can purchase products paying with FTO
FutureVoIP – mobile application and a site tool
Future AdPro – it's an advertising program
FutureNet ADS – onsite tool enabling to sponsor ones posts
FTO Academy – it's a online educational site with tutorials and informations about cryptocurrencies and ability to make FTO transactions
FN Wallet – virtual wallet for FTO
About FutureNet
FutureNet company was established in 2012 and on 01.11.2014 we have launched our social media platform. During last 6 years we have provided 2 new platforms and dozen of products and online services which are used by over 2,5 million community from over 190 countries of the world. In 2018 we have launched cryptocurrency – FuturoCoin.
We want to provide best solutions to help develop your business. That's why we have created the first social media platform which connects people engaged in multi-level marketing. FutureNet tools and products offer people globally the possibility to use their online potential optimally.
We are the first social media which is fully open-minded for alternative business solutions and cryptocurrencies. For more information pease visit www.futurenet.club