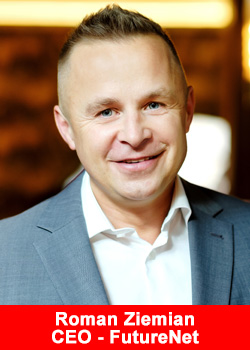 FutureNet Opens Crypto Currency Restaurants In Poland
January 22, 2019
FutureNet has grown into the gastronomy business with the grand opening of the Aurelio restaurant in heart of the capital of Poland in Warsaw.
The Aurelio restaurant is powered by FutureNet and has now growing number of happy customers. In May 2018 there was already the opening of the FutureNet Restaurant in Wroclaw's market place.
This place specialises in bringing the best coffee experience together with amazing food.
Since autumn 2018 customers of FutureNet Restaurants both in Wroclaw and in Warsaw can also use a special cryptocurrency ATM including FuturoCoin.
There is also a possibility to pay in FTO in the FutureNet Restaurants thanks to FuturoPay. FuturoPay is a system allowing to use FuturoCoins in restaurants and shops.
FutureNet Restaurants is a franchising project which has been already gaining interest in people  from all over the world ready to open their own Cafe, Bar or Restaurant with FutureNet brand.
About FutureNet
FutureNet company was established in 2012 and on 01.11.2014 we have launched our social media platform. During last 6 years we have provided 2 new platforms and dozen of products and online services which are used by over 2,5 million community from over 190 countries of the world. In 2018 we have launched our cryptocurrency – FuturoCoin.
We want to provide best solutions to help develop your business. That's why we have created the first social media platform which connects people engaged in multi-level marketing. FutureNet tools and products offer people globally the possibility to use their online potential optimally.
We are the first social media which is fully open-minded for alternative business solutions and cryptocurrencies. For more information pease visit www.futurenet.club
Get more information, fact and figures about Futurenet, click here for the Futurenet overview.