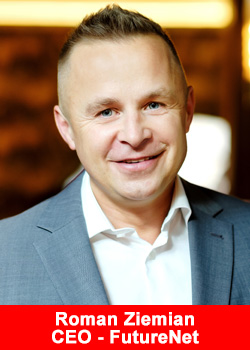 FuturoCoin Sponsors Formula 1 Team Aston Martin Red Bull And Max Verstappen
February 5, 2019
Red Bull has announced cryptocurrency FuturoCoin as a new sponsor for the 2019 F1 season.
Global cryptocurrency, FuturoCoin (FTO), has signed a two-year deal to partner the Aston Martin Red Bull Racing (RBR) Formula One team.
The multi-year sponsorship deal will see FuturoCoin's logos appear on the Red Bull RB15, which will be launched next week, one the overalls of drivers Max Verstappen and Pierre Gasly  and the team's transporters.
"The rise of blockchain technology and cryptocurrencies has been truly remarkable, and we're delighted to be the first Formula 1 team to embrace this through our partnership with FuturoCoin,"
said Red Bull team principal Christian Horner.
"Secure digital currencies are on the leading edge of technological development and we are very excited to be part of this revolution."
FuturoCoin co-founder Roman Ziemian said:
"Cryptocurrencies and Formula One are very similar and their values are much alike; speed, technology and being ahead of their time. I'm a huge fan of motorsport and F1 has always intrigued me.

The sponsorship is an exciting new chapter for our company and will be a global platform for us to drive awareness of FuturoCoin."
Paulina Woźniak, CEO of FuturoCoin's management company, said:
"We are very proud that FuturoCoin will be the first cryptocurrency in the world to appear on an F1 car. In addition we are looking forward to working alongside Aston Martin Red Bull Racing, a prestigious brand that is recognized across the world."
Cryptocurrencies, the most famous example of which is Bitcoin, have grown in popularity in recent years. The technology allows people to exchange money through a decentralised system as opposed to traditional centralised currencies and banks. There are believed to be several thousand different cryptocurrencies in operation.
Aston Martin Red Bull Racing won the F1 constructor's and driver's world championships in four consecutive years between 2010 and 2013. Its 59 total Grand Prix wins is the sixth most of any constructor in F1's history
About FutureNet
FutureNet company was established in 2012 and on 01.11.2014 we have launched our social media platform. During last 6 years we have provided 2 new platforms and dozen of products and online services which are used by over 2,5 million community from over 190 countries of the world. In 2018 we have launched cryptocurrency – FuturoCoin.
We want to provide best solutions to help develop your business. That's why we have created the first social media platform which connects people engaged in multi-level marketing. FutureNet tools and products offer people globally the possibility to use their online potential optimally.
We are the first social media which is fully open-minded for alternative business solutions and cryptocurrencies. For more information pease visit www.futurenet.club