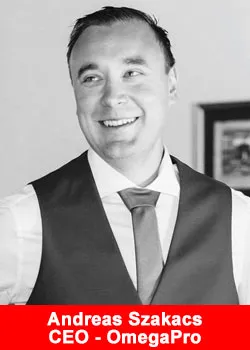 OmegaPro Brings Real World Banking Oversight To Ensure Its Producs, In MLM Industry First
February 8, 2019
A new AI Driven Forex and Cryptocurrency trading based Network Marketing company OmegaPro, based out of London,UK, provides the first ever transparent oversight of a Bank.
The bank ensures the security of each investment by verifying all transactions made are backed by real assets. This is a piece of mind provided to the IBOs and customers rarely found in the MLM industry.
Founder Dilawar Singh's decades of experience in the banking and finance industry gave him the insight to know how critical regulation and oversight is. That same regulation and oversight must be provided for any financial company to have real, long-term success in the MLM industry.
"People have faith in the real world financial  industry first and foremost because of the oversight and regulation. There are a lot of different financial based companies trying to take advantage of the powerful Network Marketing industry.
I believe we are the only one taking the absolute measures necessary to ensure our products and services are safe, secure and profitable.
I've spoken to too many people in this industry that have lost everything due to security oversight. That will never happen with OmegaPro."
OmegaPro uzilizes in combination of industry expertise and artificial intelligence to deliver an innovated trading product lineup found nowhere else in the industry.
CEO Szakacs believes OmegaPro has the winning formula:
 "We have put together a team of some of the top Forex and Cryptocurrency traders in the world.

What they can do on their own is absolutely incredible and not duplicatable, but when coupled with AI technology, they are able to scale in a secure way that allows us to really bring something special to market.
Something never before seen. Something that changes the way the world views MLM.
About Omega Pro
The mission of OmegaPro is to deliver a secure world class trading experience to all clients – both retail and institutional. We continually invest in new technologies and people, to provide our clients with a diverse range of trading products and an exceptional trading outputs.
Moreover, we put a major emphasis on account security – we use the most advanced tools and encryption protocols and provide plentiful market liquidity to ensure your capital. Thanks to the vast market volume that OmegaPro handles and our strict risk policies, we can ensure that your account with us is secure, while connecting you to the fast paced global markets.
For more information please visit: www.omegapro.world
Want to read more about OmegaPro? Click here for OmegaPro Review!