Oscar Montoya From Colombia Achieves Diamond Rank At OmegaPro
September 11, 2019
By Team Business For Home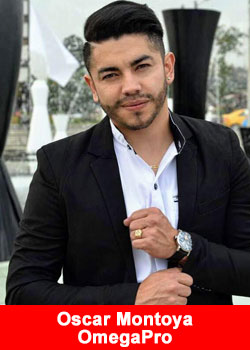 Colombian Entrepreneur Oscar Montoya Reaches Diamond In Under Six Months With OmegaPro.
OmegaPro GM of Latin America Juan Reynoso Announces OmegaPro is celebrating the achievement of the company's first Diamond Advancements Come Out of Colombia.
"Oscar decided to launch with OmegaPro earlier this year in January along with other leaders such as Santiago Rozo because they consider OmegaPro the "most transparent business opportunity in the entire digital products industry".
They are always leading by example and we're very proud of the leadership they have shown. They are proving that Latin America is primed and ready to lead. The world is just beginning to see and realize the full potential of this marketplace. Our friends around the globe are celebrating their accomplishments.
Oscar has experienced a profound amount of personal growth during his years in the MLM industry.
"I come from an average Colombian family and am a civil engineer by profession. I've been developing my current business model for MLM for over 7 years now and the biggest lesson I've learned is that it's not about the money you earn, but the person you become.
Growth is integral and not just monetary! If I could give advice to the new networkers, it would be that they concentrate and enjoy the process rather than simply focusing on reaching and achieving a goal. Network marketing is more than a check… it's a lifestyle!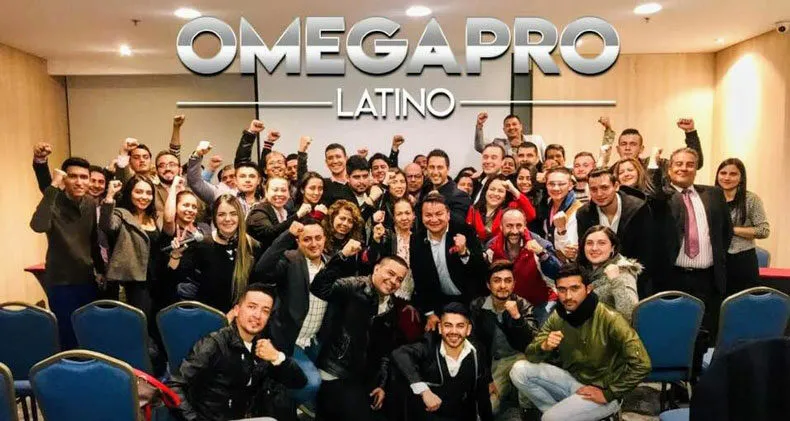 Oscar reminisces about his early days in the industry and pays credit to those before him:
"After all these years, I remember the day I first come to hear a business opportunity in the MLM industry. I must confess that I did not understand much, but what I can understand is that it was a different opportunity to make money that could help thousands of people to change their lives.
Over the years I have been able to create organizations of more than 100,000 people and have generated a very nice sum of money that I thought was impossible to obtain at my young age. In this process I have met so many places and so many wonderful people to whom I owe my success and gratitude. Today I look back and thank God and life for having come to this industry, I feel that I have always been destined to know OmegaPro."
This great recognition will take place at the official launch of Omegapro for all of Latin America that will take place in Bogota Colombia on September 28.
About Omega Pro
The mission of OmegaPro is to deliver a secure world class trading experience to all clients – both retail and institutional. We continually invest in new technologies and people, to provide our clients with a diverse range of trading products and an exceptional trading outputs.
Moreover, we put a major emphasis on account security – we use the most advanced tools and encryption protocols and provide plentiful market liquidity to ensure your capital. Thanks to the vast market volume that OmegaPro handles and our strict risk policies, we can ensure that your account with us is secure, while connecting you to the fast paced global markets.
For more information please visit: www.omegapro.world