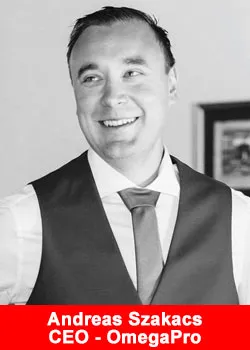 OmegaPro Celebrates Latin American Launch In Bogota, Colombia With 2,000 Attendees
October 11, 2019
OmegaPro celebrated their official Latin American launch on October 5th in Colombia where over 2,000 people gathered in the capital city of Bogota to recognize and honor the success of the region thus far.  
It was a magical night full of and incredible show of lights and sound similar to the best events in Las Vegas. But the most celebrated time of the evening was to recognition of all the newest rank advancements in Latin America.
A parade of dozens of new entrepreneurs achieving important goals taking center stage. Silvers received bonus checks while the new Gold's were thrilled to walk away with their new laptops. For the new Platinums, a surprise announcement was made that they would be given an all expense paid trip to the corporate headquarters to get an inside look at the inner workings of the company. 
The corporate team including CEO Andreas Szakacs, GM for Latin America Juan Reynoso and Mike Sims, Strategic Advisor all shared the latest developments and vision for the company for the next five years.

We are creating the right conditions for all the professional networkers, who want to build a successful network of clients and associates with long term business partner like Omegapro. Our mission is to build the most respected and admired organization in the field of financial and digital services.
said the G.M Juan Reynoso.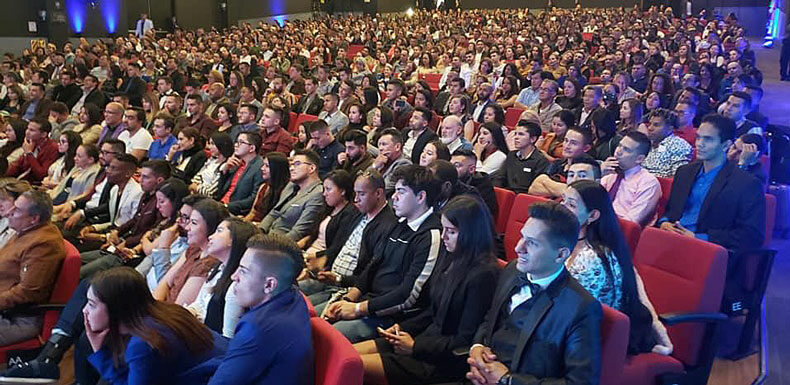 The excitement continued till the end of the night with one of the best speakers and trainers in the MLM industry, Mr. Mike Sims, teaching all the important skills and mindset of the successful entrepreneurs in this modern industry. 
"Bogota was electric. I've done a lot of business in Latin America, over my career, but this event in Bogota was on another level with excitement. I'm looking forward to see how many lives will change because of this impactful event."
On Monday after the event, CEO Andreas took the new Diamonds achievers to the local Omega watch store to pick out their reward for their achievement. 
"A new Omega for our true OmegaPro's. Now we are on track for launch events like this one in Peru, Ecuador and Argentina in the next couple of months. I couldn't be more proud of the commitment and dedication all our partners around the globe have shown to us here at OmegaPro.
For the Latin American people, nobody can deny their ability to mix business with having fun!"
About Omega Pro
The mission of OmegaPro is to deliver a secure world class trading experience to all clients – both retail and institutional. We continually invest in new technologies and people, to provide our clients with a diverse range of trading products and an exceptional trading outputs.
Moreover, we put a major emphasis on account security – we use the most advanced tools and encryption protocols and provide plentiful market liquidity to ensure your capital. Thanks to the vast market volume that OmegaPro handles and our strict risk policies, we can ensure that your account with us is secure, while connecting you to the fast paced global markets.
For more information please visit: www.omegapro.world
Get more information, fact and figures about OmegaPro, click here for the OmegaPro overview.
Recommended Distributors