Total Life Changes Welcomes The European Union To The TLC Family
November 11, 2019
By Nicole Dunkley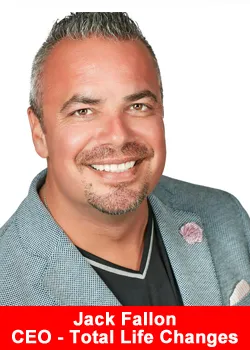 Total Life Changes is excited to announce the opening of its market in the Commonwealth of Independent States. This initiative has been led by seven-year network marketing veteran Varlam Grigoryan.
Total Life Changes officially launched in Russia on Friday November 8, 2019. Russian Life Changers have access to corporate tools including presentations, compliance guidelines, the 5in5 mobile App, and additional sales tools to support the beginning of what is sure to become a successful business.
These brand-new Life Changers will also be able to participate in the TLC's G5 Challenge; this is a program that rewards new Life Changers for acquiring five new customers in their first thirty days.
Rewards include a $50 bonus credited to their business account, physical product samples to share with new potential customers, a letter of recognition and a custom G5 pin. New Life Changers in the CIS can begin building their customer clients and organization of new Life Changers with the Original Iaso® Detox Tea and the Iaso® Tea Instant formula.
Varlam Grigoryan of the Commonwealth of Independent States (CIS, Russia), has been working very hard to let everyone know about Total Life Changes launching in the CIS. He has been spreading the news of TLC's passion for health and wellness, and what their core values and brand is all about. More than 15,000 people have pre-enrolled and are ready to purchase products in Russia alone. Varlam believes TLC is a great company with well-designed products, and people will commit to it for life. Varlam explains his excitement:
"My team and I are eager to make sure that the former USSR market will show the biggest results within the first month! We will surely make it due to our partnership with Founder and CEO Jack Fallon, COO John Licari, and International Relations Manager Rosa Armenta and of course my team!"
Rosa Armenta has been the main source of communication between Russia and America. She has been working hard to make sure Russia has all the materials they need to launch with to have success. Rosa believes Russia has great potential and thinks TLC will excel in that market.
"Let's change the world one country at a time! No matter the language, no matter the culture, we are all one team under one vision. We are addicted to changing lives, states Rosa."
TLC's CEO Jack Fallon is very excited about this venture. He believes TLC has lots of room to grow globally, and thanks all of his staff for their hard work on launching Russia.
"This is an exciting time for all of us as a company, and what I mean by that is every stakeholder has played an integral part in the success of this business venture. We have so many employees that have worked extensively to ensure the successful launch of the European Union. John Licari (COO) and I visited Moscow in September 2019 to register the company and host several meetings during our stay. The passion and energy were infectious, and it has transcended to our employees at our headquarters.

I want to personally thank and congratulate Rosa Armenta, VP of our International Relations department. Her unwavering commitment to the success of TLC is unmatched. I also want to congratulate two new bilingual employees (English/Russian), Kateryna Rozlach and Diana Petrov that will provide customer service and support in Moscow and Ukraine.

These two women are amazing and have a true understanding of our company's culture and vision for future growth; we would not have been able to accomplish this without their commitment."
TLC believes this will be a monumental breakthrough for Russia and Europe as well. There will be thousands of customers buying products, and Life Changers excelling through ranks and gaining commissions within the first week of the launch. TLC will be shipping out orders to Russia starting Monday, and hopes to expand their range to Ukraine, Armenia, Turkey, Moldova, Lithuania, Latvia, and Georgia very soon.
About Total Life Changes
Total Life Changes offers a diverse product portfolio of health, wellness and beauty products. Founder and Tea Executive Officer Jack Fallon created TLC over 17 years ago with a single product: NutraBurst®.  Since that time, TLC has continued to develop weight loss and wellness products to include a diverse product portfolio matched with an attractive hybrid binary compensation plan.
This allows Life Changers of TLC to be rewarded quickly for introducing new customers to its products and business opportunity. Find out why so many are saying, 'It really is different over here.'
For more information please visit www.totallifechanges.com