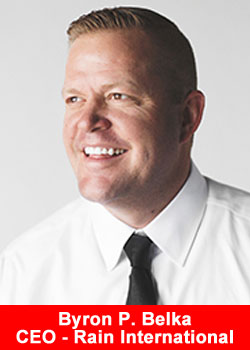 Former Top Leader Paul Drockton Sues Rain International For $3 Million
January 28, 2020
According to part of the court files Paul Drockton, from Spanish Fork, Utah, USA. send to Business For Home, and to be proven allegations, below is not the opinion of Business For Home nor Ted Nuyten. We are neutral, we report "as it is".
Paul Drockton:
"I believe the plaintiff/petitioner has harmed me in these ways":
Damage to My Business and Personal Reputation through Published Libelous Claims on the Number #1 Network Marketing Publication in the World, Business for Home.com Website.
Businessforhome.com has a subscriber list of over 100,000 Network Marketers and Industry Professionals. According to simularweb.com, a traffic ranking website, Businessforhome.com had approximately 500,000 visits to its website during the months of November and December.
The Article in Question was their Top Article and was also emailed out to their 100,000 subscribers. The Article also appeared and was discussed on Ted Nuyten's personal Facebook page, which has 11,243 Followers. ALSO it appeared and was discussed on the Businessforhome Official Facebook Page with another 16,766 Followers.
ALSO, the defamation made by Rain CEO Belka appeared as a Twitter Post reaching 4,058 followers of Ted Nuyten. All told, the defamation published to the Network Marketing Industry reached an audience as high as 630,000 Network Marketing Industry Leaders, Distributors and/or Employees. '
This constitutes irreparable harm to the Defendant's Industry Reputation, his former Rain Downline of 118,000 distributors, and his FTC Compliant Network Marketing Company Hybrid- Hemptonics USA, which did over $1,000,000.00 in Sales in 2019.

Defendant can prove a major decline in company sales as a result of Rain CEO Byron Belka's irresponsible and malicious fraudulent claims. Estimates are in the millions of dollars. Both current business and lost opportunities that resulted.
Moreover, Rain CEO Belka's comments caused irreparable harm to Defendant's business relationships within his own company, which had almost 4,000 distributors/affiliates during the time the article was circulated. Unjust Interference.
The article appeared while Defendant was building the Nigerian market for his Company. He met with over 5,000 people in 4 cities. Nigeria is also one of Rain's markets, which he helped open. The timing of this appears to have been designed to destroy his influence in Nigeria and cost his company both sales and growth. Dino Nedelko is Rain's Nigerian Leader, and he follows Ted Nuyten and comments on his articles. Defendant is convinced that the article was widely distributed by Rain Distributors in the Nigerian market to destroy his influence there.
Harassment and Unjust Enrichment. Even though Plaintiff was provided clear and documented proof his lawsuit was frivolous, they have proceeded with this litigation in an attempt to distract Defendnat from building his business. This has placed an undue emotional burden on him, his wife and his family. His family, friends and business relations have all suffered severe emotional distress as a result of Plaintiff's egregious and horrendous false statements about the Defendant.
Attached are the screenshots (EXHIBIT 1) of the Libelous and proven false claims made by the CEO of Rain International, Byron Belka, while acting as the Company Spokesperson in a published Interview with Ted Nuyten that was published and circulated by him and Businessforhome.org.
About Rain International
Rain International is the original creator of seed-based nutrition. Our experts have gone to the source of plant nutrition to formulate products proven to support healthy lives.
Rain International is more than the products we sell. From the beginning, we set out to make changes to improve the world around us starting with the health industry and moving beyond its borders into global sustainability, education initiatives, elevated lifestyles, and more. We believe that the ultimate human experience we all crave is within everyone's reach, and we don't mind leading the way. For more info please visit www.rainintl.com.