OmegaPro Appoints Paulo Tuynman As VP Of Sales
May 20, 2020
By Team Business For Home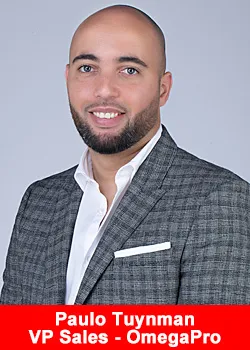 Paulo Tuynman, 32 years young, from The Netherlands is known for his ability to build some of the largest organizations in the industry.
Having just 8 years of experience in Network Marketing he has already generated over $180 million in global sales.
By profession Paulo was a Corporal 1st class in the Royal Dutch Army, meaning he had climbed the ladder and used to lead a group of soldiers. He entered the military when he was 18 years old and served in the Army for 7 years.
He equates his number one reason for enlisting in the Army as his inner desire of helping people. After serving twice in Afghanistan he has been individually recognized for the impact he made through his work during the mission.
His vision was much bigger than the army and in search of a better way he came across network marketing. When he looked at this industry for the first time it made him realize that network marketing had everything he was searching for. Being able to help people, impact their lives with the ability to leave a legacy.
With his Military mindset he started producing results from day one and breaking through in his first year becoming a six- figure earner.
Through discipline, hard work and dedication in record breaking time Paulo became a Regional Vice President and President's club member in an American service provider.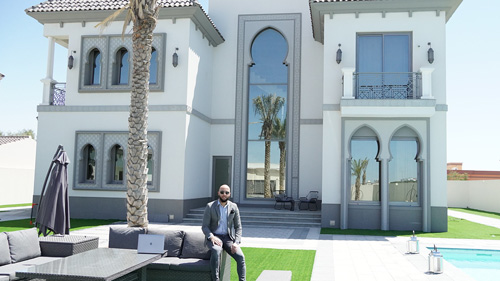 By 2013 Paulo met his wife Amira Habib Tuynman, they were both building the same opportunity in different teams. Their ambition, drive and work ethic attracted each other.
Through empowering each other and following their vision and belief they made their ways to the top and by 2017 entered the 7- figure annual earning club with organizations spanning the globe.
Prior to joining Omegapro in 2019, Paulo was the biggest catalyst for growth in a forex education company based in Dubai.
"We started OmegaPro to change people's lives, give them the ability to achieve financial freedom, this has always been the vision and to get there we had to take things to the next level. Paulo Aligned with our vision and values as a company. We are proud and excited to team up with Paulo, his drive for success goes above and beyond!"
says Co-founder & CNO Dilawar Singh.
''Im honored to be part of OmegaPro, I was inspired by the integrity and tenacity of the founders and continue to be.''
Says Paulo who in just a few months has series of significant accomplishments,

He has been essential in making the opportunity available to, thousands upon thousands of people worldwide.
He is truly committed to change the lives of millions of people and help them take control of their financial future! Paulo's leadership is growing in 31 different places in the world!
''Omegapro has world-class leadership, culture and vision over any other company I've seen! You only need a phone and the internet to use the services or do your network marketing business. We're building a strong strategy on how we are going to help thousands of families to transform their lives, mindset, to earn money and to increase that money in the coming years!''
About Omega Pro:
The mission of OmegaPro is to deliver a secure world class trading experience to all clients – both retail and institutional. We continually invest in new technologies and people, to provide our clients with a diverse range of trading products and exceptional trading outputs.
Moreover, we put a major emphasis on account security – we use the most advanced tools and encryption protocols and provide plentiful market liquidity to ensure your capital. Thanks to the vast market volume that OmegaPro handles and our strict risk policies, we can ensure that your account with us is secure, while connecting you to the fast paced global markets. For more information please visit: www.omegapro.world