With FDA Clearance, HEALY Is Set To launch In The United States
May 11, 2020
By Team Business For Home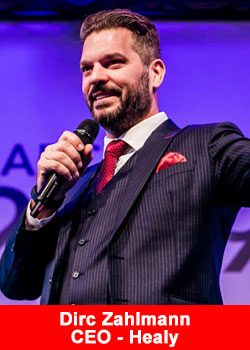 Healy World, a German Producer of Wearable Devices Focused on Well-Being Enters the U.S. Market.
Healy World, a leading producer of wellness focused wearable devices, some of which utilize frequency and Information Field technologies, has entered the U.S. Market.
The pre-launch phase started May, 01 and they reported $3 million in sales, around 20,000 units sold in the first week.
The market will become officially open to the general public on May 11, 2020. At less than a year and a half old, Healy brings to the U.S. market the wearables category of products that is projecting astronomical growth over the next five years.
At this time Healy is fully licensed and legally operating in over 45 countries with over 55,000 members having joined the Healy World organization.
Healy's success is attributed to the unprecedented number of industry veterans who joined forces to market Healy upon launch, their number being more than 65. It was the Healy flagship product that brought everyone together, the Healy microcurrent medical device. The device, which is a registered class IIa medical device with the European Union has been cleared by the U.S. Food and Drug Administration as an over the counter, class II medical device for the relief of acute, chronic, and arthritis pain and muscle soreness due to overexertion.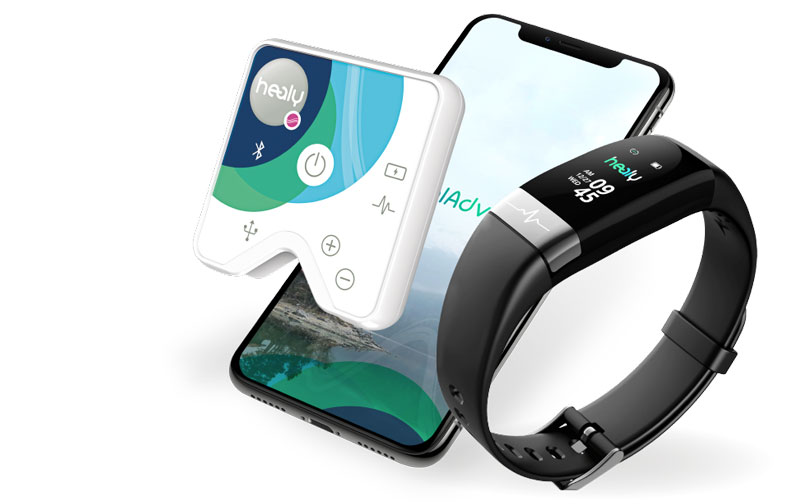 The people behind the scenes of Healy include Christian Halper, known for his involvement with the legendary SUPERFUND investment group. The inventor and owner of the Healy technology is physicist, author of over two dozen books and founder of the Institute for Applied Consciousness Research (IACR) Mr. Marcus Schmieke.
Responsible for worldwide sales expansion is Dirc Zahlmann, founder of the iconic Zahlmann Consulting group, who has decades of experience working with fortune 50 companies both in and out of the direct selling industry.
About Healy World
Healy World is the leading provider of wearable wellness technology for the Direct Selling Industry. Healy World is connected with the internationally operating TimeWaver group. Our common vision is that all people should have the opportunity to live a holistically healthy life. Utilizing Information Field technology, over 2,000 practitioners have used the frequencies of the Healy and TimeWaver systems. For more information visit www.healyworld.net
Disclaimer: Healy is a medical device for the treatment of chronic pain, fibromyalgia, skeletal pain and migraine as well as for the adjuvant therapy of mental illness such as depression, anxiety and associated sleep disorders. All other applications of Healy are not recognized by conventional medicine due to lack of evidence in the sense of conventional medicine.
Recommended Distributors Healy World