Success Factory Online Event Attracts 90,000 Viewers
July 2, 2020
By Team Business For Home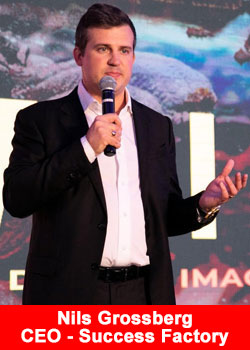 According to a Success Factory press release:
Over the past weekend, during a 3 day event, June 26-28,  the Success Factory company totally rocked the MLM world with its first virtual event, broadcast from the heart of Amsterdam.
Utilising a high-grade TV studio, entertainment industry-tier visual effects, all streamed live, it's safe to say that this event has raised the bar, not just for MLM industry events, but for virtual experiences in general.
The current pandemic situation was no obstacle for Success Factory to move on, with this 3-day spectacle hosting 18 speakers for an online audience of over 30,000 daily viewers and close to 100,000 viewers in total.
The ticket-only event featured informative training sessions from industry leaders, such as Igor Alberts, Andreea Cimbala, Roald Mailly, Patricia Numan, Iulian Cimbala, Mario Vielmas, Luminita Mirescu as well as testimonials from international leaders in the MLM world.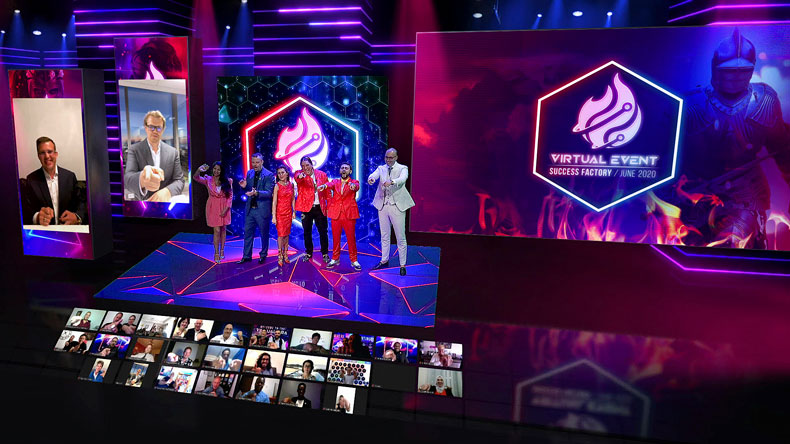 But that wasn't all. Success Factory's CEO Nils Grossberg and CVO Kris Ress also made their appearance. Kris Ress revealed the next steps of the Dag Ecosystem. We also found out more about how Forex Insiders works and how to get the most out of it.
The founders of B.A.N.K., Cheri Tree & Esther Wildenberg, accompanied by Craig Cushman and Jason Tyne, were present both on stage and via video, telling us about the product and its advantages from both a user and a dealer point of view. Roald Mailly shook up the whole community with the additions to the compensation plan and the rank system, which now allows us to create a double and triple Diamond, to name just one example, and to receive awards and recognition for it.
Igor Alberts closed the event with a phenomenal training about the values of leadership and changing your life once and forever, mentioning many of successful entrepreneurs, including those representing Success Factory, who made it through although it wasn't easy, highlighting the idea that everything you put your mind at is possible.
If you missed out on the action, don't you worry. The next Success Factory virtual event will take place on September 11-13. To ensure your virtual seat is reserved, head here to confirm your attendance.
About Success Factory
Success Factory is a network marketing company whose main goal is the promotion of human potential and supporting latest technology, relying on innovative and creative proposals that bring real solutions to the lifestyle in the 21st century.
The product catalogue of the company is mainly digital, covering the spheres of technology, education, sales skills and financial expertise. All that always improving quality, usability and exceptionality and offering its sales force different products to work with. The most outstanding items within the extensive ecosystem of the company are Forex Insiders, B.A.N.K., Dagcoin, and Dagpay.
Success Factory has come to be the company that transforms network marketing, being, above all, a company that detects, trains and empowers the sales professionals that will be the great legends of the industry tomorrow. Find more information on the company's website www.successfactory.com.
Recommended Distributors Success Factory