MWR Life Recognizes Another 250K Club Member José Lutringer
September 23, 2020
By Team Business For Home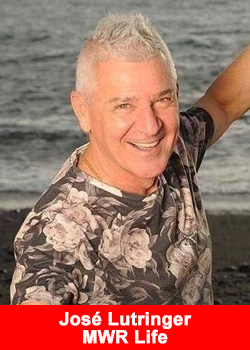 MWR Life is pleased to introduce Jose Lutringer as its newest $250,000 Club member.
José is from France and joined MWR Life in early 2017. He has been with the company since the beginning of MWR Life's European launch and has proven himself as a committed and inspiring leader. After joining MWR Life, he quickly grew and positioned himself as a dominant French leader. He is now a Regional Manager with bigger goals ahead of him.
"Looking back to over three years ago, I tell myself that I made an excellent decision. By discovering and joining MWR Life, I had a vision, and today the results go far beyond even my wildest dreams."
Says José Lutringer.
While being an MWR Life leader, José has traveled to countless regions worldwide and builds his team in numerous countries. José's commitment to empowering others and his passion for travel made his decision to join MWR Life an easy one. He praises the company's core beliefs of 'Making Wishes Real' and celebrates its continual expansion and development.
José states,
"Our company never stops evolving, and even in this time of health crisis, we see new updates and enhancements to our new luxury lifestyle mall and travel booking platform. It has been a magnificent boost for us all."  
After reaching the $250,000 Club milestone, José says that he is grateful for everything, but this is just the beginning for him and his team. In the future, he sees more travel, success, and recognition for anyone who joins MWR Life.
"Although I take much pride in my results, the dominant feeling I have is gratitude. My present standing suits me perfectly, but I see a bright future with this company. Thank you to my team, my mentor, our CEO, and all of the Corporate staff. We have only just begun. See you at the top, my friends!" 
Says José Lutringer.
About MWR Life
MWR Life is a global travel platform that benefits their Lifestyle Consultants with the opportunity to create the lifestyle of their dreams and travel the world. Their Travel Advantage™️ booking platform has discount travel rates on hotels, flights, cruises, resorts, car rentals, activities, and more!
Plus, their fully curated Life Experience®️ trips to exotic destinations around the world are helping their members create memories that last a lifetime. For more information, visit www.mwrlife.com
Recommended Distributors MWR Life