Top Trainer Johnny Wimbrey To Launch His Book, ​Building A Millionaire Mindset
December 3, 2020
By Team Business For Home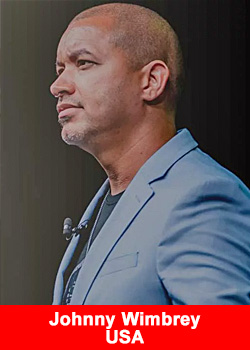 International speaker, best-selling author, billion-dollar producer, and network marketing industry icon Johnny Wimbrey is about to release his latest book, ​Building A Millionaire Mindset.
Johnny went from a teenage felon to a multi-millionaire in less than a decade. Along the way, he watched as brilliant men and women found success only to lose it all in a single moment. He wasn't about to let that happen to him. As Johnny earned, he learned how to focus his mindset on not just making millions but creating lasting, generational wealth. He didn't just want success, he wanted to build something that he could give to his children and his children's children.
By seizing control of his life and developing a revolutionary mindset, Johnny gave up the hard-core streets and a world of drugs, created a business that's now worth over nine-figures, and is presently living the life of a multi-millionaire with his family.
Today, as a titan of the network marketing industry, Johnny knows exactly what to do–and what not​ to do–to create the success, earn the wealth, and keep it. He has shown countless others how to do the same. And now he wants to pass that knowledge on to you.
Click here to order the book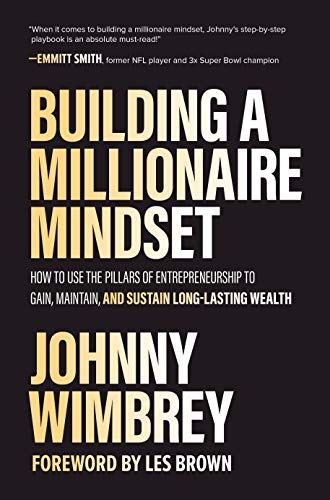 Building A Millionaire Mindset​, published by McGraw-Hill, avoids the overwhelmingly complex or pie-in-the sky approach of other books by providing a "building block" approach to entrepreneurial success: Each chapter provides a task you must complete before moving on.
In addition to providing you with the pillars you need to create your own millionaire mindset, Johnny gives you concrete steps to bring your goals to life. Worksheets and action items in each chapter make sure you don't just read and forget. He wants to see you actually succeed. No other book is as involved in your journey; no other author is by your side every step of the way.
Success doesn't just mean making your first million; it means keeping it, watching it grow, and passing it on to the next generation. Now, in ​Building a Millionaire Mindset​, Johnny provides the knowledge, tools, and insights you need to achieve–and hold onto–your dreams. This book contains life-changing advice you can take to the bank, including:
Participating in Your Own Rescue
Being Busy versus Being Productive
Realizing Someone Else's Mentality isn't Your Reality
Becoming a Friend to Your Future Self Controlling Your Emotion
Execute Versus Excuse
Banishing Your Inner Try-baby, and Getting Off Your "But"
Entrepreneurs like you have opportunities and access to the technology and information past generations never imagined. And now you have access to the secrets of one of today's top entrepreneurs. ​Building a Millionaire Mindset​ delivers the mindset you need to launch your business to the million-dollar mark in no time flat.
About Johnny Wimbrey
Johnny Wimbrey's famous mantra "Say Increase!" can be heard on almost every continent around the world. When Johnny rolls up his sleeves and delivers straight-talk to audiences from Africa to Australia, India to Italy, Sweden to Spain, they respond with energetic enthusiasm. His blunt honesty motivates people to stop thinking and start doing.
Johnny's incredible rags-to-riches story touches a chord in audiences from cultures from around the globe. He transformed his life from poverty and abandonment into wealth and opportunity. When he had nothing but dreams, he created a unique high-energy style that is as sought-after as an international currency. For more information please visit www.johnnywimbrey.com