Yuki Suzuki 鈴木佑規 From Japan Achieves Diamond Rank At OmegaPro
January 8, 2021
By Team Business For Home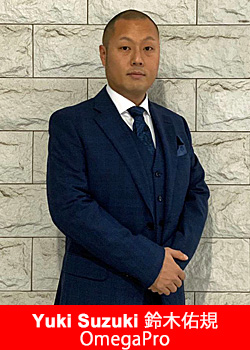 According to Yuki Suzuki, he was destined to discover OmegaPro, a company he considers the 'new way' of financial management.
" I feel very honored to have achieved the rank of Diamond. I could have not accomplished this without the help from my mentors and fellow friends of OmegaPro. It is my commitment to continue to serve with all my heart, might and strength.
OmegaPro will open doors to a new world of financial management. When old traditions are losing its value, fate brought me the world leading opportunity called "OmegaPro".  My success story was born the moment I chose to join OmegaPro. Thank you!
今般は、名誉あるダイヤモンドを拝受させて頂いた事に深く感謝を申し上げます。 皆様からの熱いご指導の賜物であり、感謝の念に堪えません。  引き続き、誠心誠意をもって皆様と共に繁栄を築いていけるサポートを展開してまいります。 OmegaProは資産運用の新しい世界を切り開いていくでしょう。日本人的常識が世界から見て古くなっていく中、世界の一歩先をリードするOmegaProと出会えたことこそが「運命」であり「チャンス」であると思います。  この「選択」ができたことこそが私のサクセスストーリー(成功談)です。
About OmegaPro
The mission of OmegaPro is to deliver a secure world class trading experience to all clients – both retail and institutional. We continually invest in new technologies and people, to provide our clients with a diverse range of trading products and exceptional trading outputs.
Moreover, we put a major emphasis on account security – we use the most advanced tools and encryption protocols and provide plentiful market liquidity to ensure your capital. Thanks to the vast market volume that OmegaPro handles and our strict risk policies, we can ensure that your account with us is secure, while connecting you to the fast paced global markets.
For more information please visit: www.omegapro.world.