Sebastian Klinkert Achieves Presidential Diamond Rank At BE
February 9, 2021
By Team Business For Home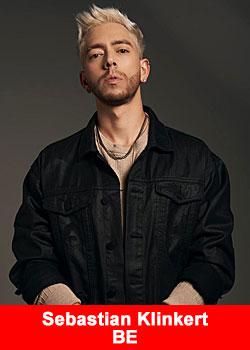 People who follow their passion, lead a life of true satisfaction, inspiration and joy. They listen to their instincts and seize opportunities.
Growing up, Sebastian Klinkert always desired outstanding things in life and pushed all limits to pursue his dreams. He is a charismatic leader and a passionate networker and is known for his ability to build excellent rapport with people and positively impacting their lives. With his persistence and hard work, he recently achieved the Presidential Diamond ranking with BE.
"Success will be within your reach only when you start reaching out for it"— Stephen Richards
Success comes not from merely waiting but by working towards it. He earned a Bachelor's degree in International Business, a post-graduate advanced degree in Digital Marketing and also a Master's degree in FinTech.
He traveled across the world, spoke in conferences, got trained by great leaders and motivated crowds to discover, develop, and use their skills and knowledge to reach their full potential. This helped him to cultivate a strong personality as a visionary entrepreneur.
He always desired to work in a company in the technology space so he could contribute to the success of others. It was in 2018 when he joined BE and within a short duration his career surged. He not only achieved financial independence but also accomplished milestones that were beyond his imagination. He believes in BE's vision of transforming the lives of people through their powerful digital platform. Sebastian looks up to the founders with admiration and says:
"I call them the 'dream team' because each of the 3 Islam brothers has a fundamental and vital contribution to the growth of the company. Moyn is a very intelligent person and a complete strategist.

He leads the company in its growth and vision. Monir is an innate leader, he is the soul that drives the company's purpose to inspire and impact the lives of many people. Ehsaan is the genius of the team, who is the master behind the creation of the magic of all our applications and platforms."
Sebastian has already built a strong footing in the network marketing industry. For this, he is thankful to God, his mentors, the BE founders and his team. BE is striving forward with an inventive approach and Sebastian is proud enough to be an important part by contributing towards this mission.
About BE
BE is a next-generation ecosystem made up of a unique concept of 'Live & Learn' which includes e-learning and travel platforms with a comprehensive set of tools for independent business owners.
The BE ecosystem uses artificial intelligence technology, to offer a decentralized, transparent, and empowering space for people from all walks of life, regardless of their educational or financial background, to build their very own multimillion-dollar business from their smartphone.
For more information, please visit www.berules.com
Recommended Distributors BE