Elevacity Holdings LLC Announces President To Lead Its New Travel Company
March 4, 2021
Elevacity Holdings, LLC, announces the appointment of Jonathon McKillip to serve as the President for its new travel company, the most recent Hapi Brands subsidiary.
McKillip's experience in travel, within the direct selling industry, has spanned more than 20+ years in over 40 countries. His strategic leadership has driven profitability and progress for rapid, sustained growth in emerging companies. He is a proven achiever, competitor, and relationship-builder. His superb leadership skills coupled with his ability to articulate a compelling vision, will enable him to build a top performing team in the direct selling space.
McKillip shared,
"I am honored and excited to work with the Sharing Services subsidiaries of companies to lead the launch of this new travel company.

I am confident our dynamic travel platform will deliver unfettered access to tremendous savings, while utilizing our new suite of travel-related products. We are thrilled to use the proven direct selling model to introduce this exciting travel opportunity to entrepreneurs worldwide."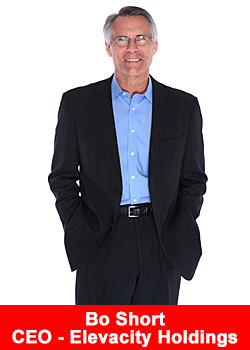 Bo Short, CEO of Elevacity Holdings, LLC and Elevacity International Holdings, LLC stated:
"Jon will be leading this company both domestically & internationally, with a cutting-edge platform of products tailored to exceed the needs of both the entrepreneur and consumer.

He will work closely with our existing team of seasoned executives, within our family of companies, to plan and announce global pre-launch activities in the coming weeks. I look forward to his unveiling of this new brand and I am excited to have his leadership in place to lead this new venture." 
About Sharing Services Global Corporation
Sharing Services Global Corporation (OTCQB: SHRG), formerly Sharing Services Inc., is a publicly traded company dedicated to maximizing shareholder value through the acquisition and development of innovative companies, products and technologies in the direct selling sector and other industries.
The Sharing Services combined platform currently leverages the capabilities and expertise of various companies that market and sell products direct to the consumer through independent contractors.
Recommended Distributors