Validus Acquires Aulives
November 22, 2021
By Team Business For Home
Today, Validus concluded its final formalities as it announced the acquisition of Aulives.
Founded in 2018, Aulives' rise to prominence was almost instant. The three-year-old company amassed millions in sales and had twenty thousand accounts registered in the first three weeks of operations.
For Aulives, this acquisition made perfect sense. In the words of its founder and Global Master Distributor, Mansour Tawafi,
"Validus has an excellent vision which aligns perfectly with what the philosophy Aulives was founded upon. After speaking with Howard Friend, something clicked, and it was as if all the pieces of a puzzle just fell into place. It was the right fit for both parties involved."
Validus, founded in 2021, is a relatively young company. It is a Forex education platform with an array of blockchain-based tools which help people earn while learning, thanks to the ValidusPOOL.
Validus wishes to accelerate its growth through increased synergy and unified branding and marketing by leaning on the experience of an established player, like Aulives. Having garnered a worldwide distribution channel, Aulives will play a key role in accelerating Validus' growth.
At the helm of Validus sits Howard Friend, the Chief Executive Officer. He has over thirty years of experience as a trader, market strategist and trading educator.
Holding esteemed positions like Chief Investment Officer at Easy Neu Alpha Partners SA and Chief Market Strategist at MIG Bank, now Swissquote, he is a highly reputable individual. He is also a member of the CMT Association.
Having traded for private equity firms, regulated asset management firms, Howard boasts all the credentials to instil confidence and guide this newly emerging company to triumph.
Speaking on the acquisition of Aulives, Validus' Chief Executive Officer said,
"It's a bold step in the right direction — a win-win for the employees, the partners and for both companies. Bringing the talented teams together will accelerate and expand Validus' market share and profits and establish it as a key player and a market leader."
The company had another announcement to make as Howard appointed one of the co-founders of Aulives, Mansour Tawafi, as the new vice president of sales. When asked, why him? Howard simply replied:
"Why not? It was an easy decision to make.

His experience and achievements speak for itself. We are talking about an individual who started his entrepreneurial pursuit at the age of nineteen, who has mentored several people who have since become millionaires in the direct sales industry.

Under his guidance, Validus will grow with professionalism and nurture world-class leaders".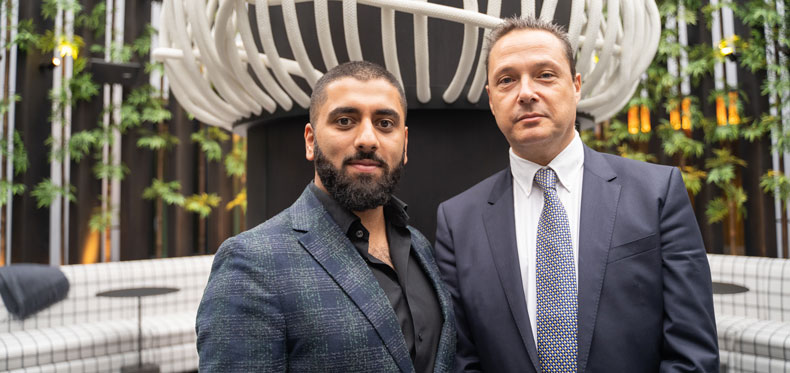 About Validus
Our mission is to open the doors of opportunities for individuals to attain financial fulfilment by educating them with the right knowledge of the financial market and providing them easy access to profitable trading with minimal risk.
Our vision is to become the world's leading and trusted company to provide financial fulfilment to mankind through professional financial solutions. For more information please visit www.teamvalidus.com
Recommended Distributors Validus