ByDzyne's Alexander Torres Duque from Colombia Becomes Latest 1-Star President
February 10, 2022
By Nicole Dunkley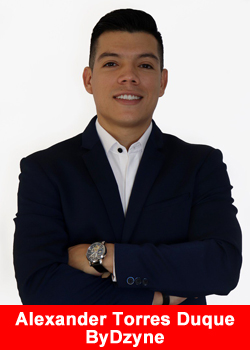 ByDzyne has yet another star on the rise, this time in the form of the company's latest 1-Star President from Colombia, Alexander Torres Duque.
* A President generates over $200,000 in sales revenue during a half-a-month span. 
Although just 29-years-old, Duque has vast experience as a system engineer, data network administrator, and business advisor. While he has had previous success in those fields, nothing has come close to the freedom, opportunity, and ingenuity as the world of network marketing has, according to the young leader.
When the invitation for ByDzyne came in 2020, just three years after he was first introduced to the industry, Duque knew he discovering something special. 
"My decision to join ByDzyne was based on three foundational pillars: the company's owners, the company's concept, and the tremendous momentum in the market.

Those three components are the perfect formula—a corporate team that thinks as you think, a company concept that does not currently exist in the world, and innovation that is unheard of.

I want to thank our executive team for betting on Colombia, for believing in the Latin market and for putting all their experience and results in a company so that people like me can achieve big things,"
shared Duque.
The young leader from Cali, Colombia, also attributes his unwavering motivation and relentless attitude to his recent achievement at ByDzyne. With so much noise and distractions going on in the world, it's actually quite simple for Duque.
"I know in my heart that any human being is one decision away from becoming free. And when you are free, you love more, you feel more, you help more, you create more, and you change the lives of others more. 

So, it's up to me to believe that, have faith and put in the hard work. It is one of the primary reasons for my success here,"
expressed the 1-Star President.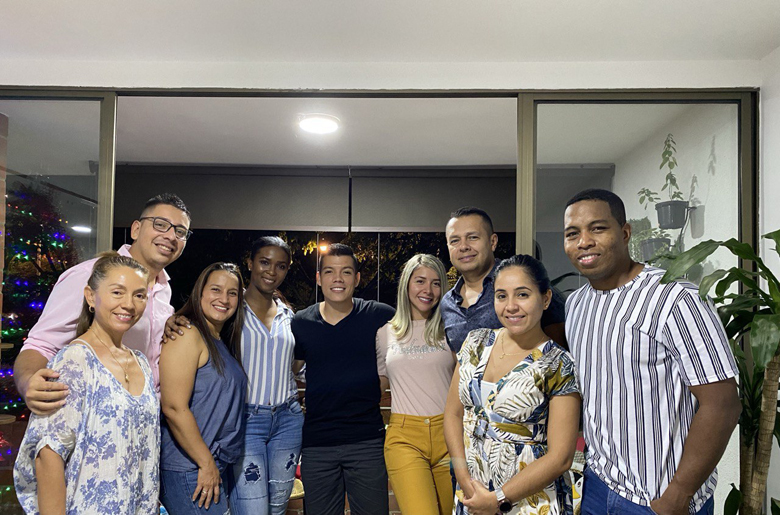 ByDzyne's executive team has seen that hard work firsthand. In less than two years, Colombia and the Latin American market have shattered records and have played a significant role in the company's early success. 
Nattarin Puranaputra, ByDzyne's chairman, is grateful for leaders like Duque and believes that anything is possible with that type of positive mindset.
"Our executive team would like to congratulate Alexander Torres Duque for his recent rank advancement! We are so proud of you and your commitment to excellence.

It is proof that when you are optimistic, you are committed to your results, and you trust in the process, that anything is possible.

We are grateful for you and believe many more unbelievable things are going to come from Colombia and Latin America,"
conveyed Puranaputra. 
Gratefulness is also at the core of who Duque is. From being thankful for simple pleasures like morning coffee to traveling to the world's most exotic locations, to deep gratitude for his family and inspirational leaders, Duque is always quick to share his appreciation. 
"I am indebted to my family, my father, and my mother who have all been the clear example in my life of honesty, hard work, and dedication to God's work.

I thank my sponsor, Dr. Sergio Montaño, for being the one who took the time to teach me, guide me, orient me, and believe in me. I thank Mrs. Conchita Vargas Lugo, one of the significant icons of the industry, as she has been a teacher in many aspects of my life. 

She came into my life as a guide in helping make the Latin market what it is today and I am very honored to be part of this movement. And finally, I thank my team, who have trusted me and have worked tirelessly fulfilling their word to stay until we win,"
revealed Duque.
Moving forward, ByDzyne's newest President is dreaming bigger to win bigger. 
"I will earn a million dollars a month, I am sure of that. And I intend to have a team and organization with more diamonds than ever before. Believe me, this is just the beginning,"
conveyed a driven Duque. 
*ByDzyne makes ZERO income claims. It takes hard work and dedication to make a substantial income. All results may vary. From July 2020 to June 2021, the typical annual income earned by a ByDzyne distributor is $540.05 For full income disclosure please visit www.bydzyne.com/IDS. For the full income disclosure please visit www.ByDzyne.com
Recommended Distributors ByDzyne