Freddy Oliveros Achieve Presidential Diamond at BE
December 17, 2022
By Nicole Dunkley
Freddy Oliveros came from a middle-low income family in Bogota, Colombia. He studied acting, but was always also passionate about entrepreneurship.
After studying business for a few years, he got involved in network marketing by 2013 and started his own business. He developed it over the next year and a half before deciding to give up, seeing little to no results.
He found himself working for a company selling beauty products. But it felt mundane, as he had no passion for the new venture, only wanting financial gain. Still, he maintained his work ethic.
Every day, he started work very early in the morning until very late at night because this time, he saw a real opportunity to earn. For almost 4 years after that, despite all his efforts, he was still far from his goals.
Before BE, It Was a Life of Struggle
The little progress was weighing on him heavily.
"My financial goal was closely linked to a personal goal—I wanted to give my parents the retirement they deserved,"
Freddy then described what each day looked like for his family. 
"My mom got up at 3:45 every morning and worked until 11 at night. My dad's vision was damaged, so he had to walk with a cane and work in a parking lot after dark for $3 an hour.

My goal was to retire them so they would never work again."
Fast forward to half a decade later, his faith in himself, his dreams, and network marketing began to wane.
It wasn't until January 2020 when he heard about BE. A little jaded and not wanting to make another leap after everything he invested into his business, he scoffed it off, saying he wasn't interested. However, curiosity got the best of him, and he began researching about the company.
"Only then did I realize the industry had changed and that BE was different from any other company out there.

The compensation plan opened up a whole new world of possibilities for me…something which had never existed before!"
Freddy explained how he was in awe at the opportunity.
"I instantly fell in love with BE and the fire I had for the industry burned as brightly as it used to when I first began working.

My life changed just as quickly.

What I couldn't do in 30 years of my life, I did in just 3 and a half years with BE!"
BE Creates a Whole New Way of BE-ing
There were key people that helped Freddy grow.
"First, I want to thank my mentors, Monono Franco and Ivan Martinez.

They taught me the importance of having higher goals each year and to break the chains of poverty that had me tied.

Secondly, I have to thank my partner, Kate Castrillon, who has been with me for 7 years now.

She has been essential in helping me achieve each goal."
He also expressed his deep gratitude to the Islam brothers,
"who have created a company that lets us live our dreams.

They created a way for me and so many others to reach our goals while impacting millions of families around the world".

"BE allows me to think big without fear of failure. They're a company that's constantly innovating and creating new tools, while also ensuring we have an environment where all leadership can flourish.

Last retreat in Maldives was the best experience of my life. Thank you to the BE Founders Moyn, Monir, and Ehsaan Islam! Thank you to BE."
Freddy said that when he saw the company's services, he understood two things: First, they have done so much development and innovation that will really allow entire families to turn their mobile phones into a source of income.
Second, it's not a magic formula; it teaches and allows people to make money with their own hands.
BE provides tools necessary for anyone to promote complete digital applications and platforms in various industries such as eLearning, financial markets, immersive virtual world, online marketing, and clothing. Each product improves the lives of customers around the world.
He is nothing but enthusiastic about what lies ahead.
"I am completely committed to being part of the process that will make BE the number 1 network marketing enterprise worldwide.

I want to be on the wall of fame, and I want to be part of the main circle of leadership at the company.

I want to rank as the highest earning BE Diamond."
Life is full of dreams. Through BE, you can make those dreams come true, turning them into accomplishments.
"The path to success may be faster with BE, but always remember that there is a universal law—the law of divine process.

Connect yourself to the company's system and let us empower you to become the best person you can be."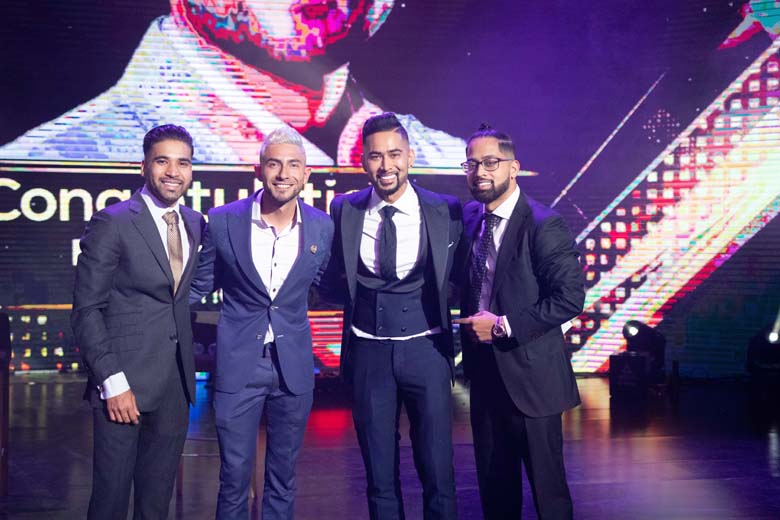 Recommended Distributors BE