ByDzyne's Sebastian Fernandez From Colombia Achieves 1-Star President
January 21, 2023
By Nicole Dunkley
South America continues to be the epicenter of ByDzyne's rising stars, and this month the company is unveiling Sebastian Fernandez, its latest 1-Star President from Colombia.  
* A President generates over $200,000 in sales revenue during a half-a-month span. 
Sebastian, a 29-year-old Latin American leader with almost a decade of multi-level marketing experience, went from student to networker in a flash in the early 2010s because he saw the opportunity to inspire and positively impact the lives of thousands.
It's also the primary reason his eyes lit up when he was introduced to ByDzyne; the prospect for success just seemed limitless. 
"It was all about the 'Power of Choice.' For the past few years, I've been in a wellness company that limited my business options, including the expansion of my team.

ByDzyne broke those limits. And on top of that, ByDzyne has gifted my team and me the opportunity to travel with the amazing BD Dream Vacations, the most elite travel experiences on any budget; you simply subscribe and redeem the stars you need to travel.

For those reasons, I am very grateful to the Executive team for giving me a home to deposit my leadership, and finally, a place where after many years in the industry I am confident to share with people a real business with a real future,"
expressed Sebastian. 
Not even five years since its inception, ByDzyne continues to impress with its unmatched lineup and 'Power of Choice,' Whether it's traveling like Sebastian and his team to some of the most exotic locations in the world with BD Dream Vacations, or being trained in Forex education like never before with the exclusive Smart Market Academy Pro, ByDzyne continues to pack a mighty punch in its products assembly.
Chad and Nattida Chong, ByDzyne's cofounders, are not only aiming to add even more products and trends to the company's operations in 2023 but firmly believe it's a unique drive and perseverance trait, like Sebastian's, that capitalize on those first-rate opportunities. 
"Congratulations to Sebastian Fernandez, our newest 1-Star President from Colombia! BD nation honors and celebrates you today for your hard work, commitment to yourself and your dreams, and believing anything is possible.

And as we start 2023, keep doing just that! Dream bigger. Aim higher. And never give up on yourself and what you know you deserve,"
shared the Chongs. 
That dream for Sebastian is to become a 3-Star President soon. After several months of relentless work, including a 10-day span of historic sales and rank advancements within his team to break through as a new 1-Star President, Sebastian is believing in himself to do it again.
Motivated by his mother, whom he says is his greatest inspiration, and his family—specifically his niece a younger brother—the Colombian leader desires to be a reference point of success and determination from now and for the foreseeable future. It's really simple for Sebastian, who has a clear message to them, and to all Brand Ambassadors worldwide. 
"Never give up on your dreams! The reason why I am successful today is that I never stopped no matter how hard the road has been. Dreams come true when you do not give up. No matter what,"
declared ByDzyne's newest 1-Star President.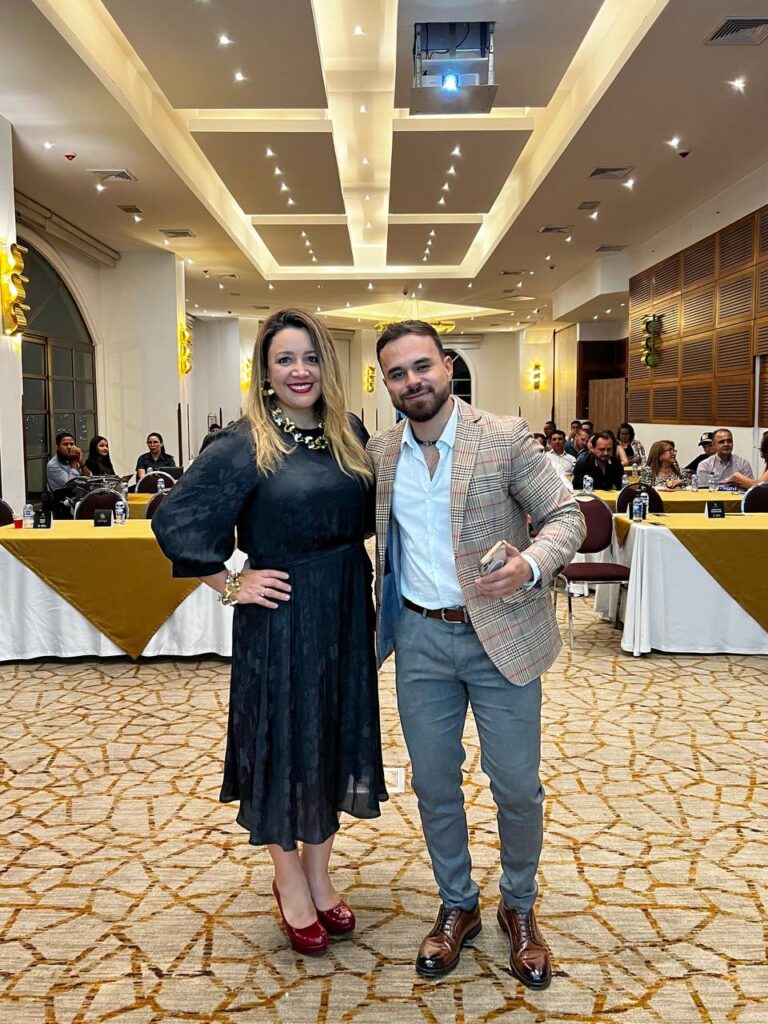 * ByDzyne makes ZERO income guarantees. It takes hard work and dedication to make a substantial income. All results may vary. Between 07/01/2021 to 06/30/2022: The number of active Brand Ambassadors (BAs) who have not received any commissions, bonuses or overrides is 19,901 or 77.12% of such BAs. The median amount of commissions, bonuses and overrides received by all active BAs is $0.00. 77.12% of all active BAs have received, in the aggregate, less than or equal to this amount.   22.88% of all active BAs have received, in the aggregate, more than this amount. The average amount of commissions, bonuses and overrides that have been received.
Recommended Distributors ByDzyne