Streakk's Diamonds Lit Up The Maldives
March 2, 2023
By Team Business For Home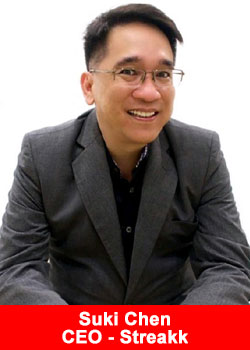 Streakk lit up the Maldives for four days with its luxurious event that was prepared for 100s of Streakkers.
Streakk has grown at an increasingly rapid pace since its inception, going from $0 to $100 million in revenue in the first 6 months of its launch. Of course, this is no easy feat, and it only takes a unique project like Streakk with an amazing team and a clear roadmap to achieve this kind of milestone.
To celebrate the $100 million achievement, hundreds of Streakkers made an ultra-luxury, one-of-a kind trip to the Maldives. Through this impressive event, Streakk rewarded its community's hard work with four days and three nights of top-notch activities and leisure time in one of the most beautiful and exclusive places on earth.
Streakkers got treated like VIPs on the luxury Siyam resort rented exclusively for them, where they could network with like-minded leaders from around the world. Streakkers were treated to an elegant gala dinner, a private pool party, water sports, and a breathtaking sundowner to spice things up. Following the party, CEO Suki Chen surprised the community with the Streakk championship to encourage healthy competition and new heights for business growth.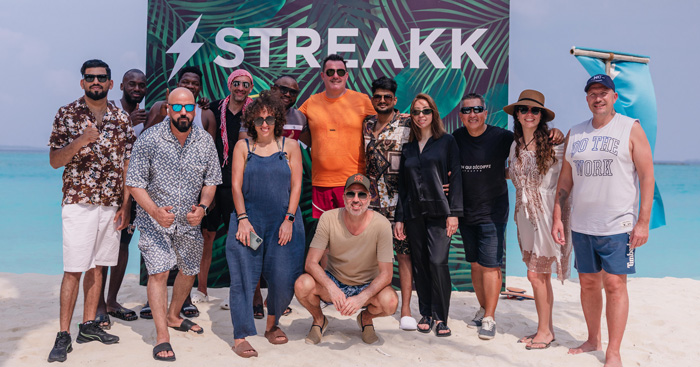 The reputed and seasoned entrepreneur with over 30 years of experience believes in building a good relationship with teammates and ensuring that the community is in great spirits to break more ground and achieve greater heights. During the event, Suki Chen encouraged streakkers to forge new frontiers and seek innovative ways to achieve unparalleled success. He ended the event by thanking everyone present, saying:
"I want to congratulate all of you for being here tonight because you all are simply amazing." "I know that many people have said that it's a great event, but I should say this: thank you!"
This trip served as a platform for continuing to create successful human experiences and strengthening the community's sense of belonging and oneness.
"This reward serves as an inspiration to keep growing the business for more travel rewards in the future." This is only the first of many travel promotions to come. In May, more diamonds will gather in Thailand for a new event where pleasure will be mixed with a massive event to continue the journey to the top," stated Suki Chen, CEO and Founder of Streakk.
Suki Chen's strong leadership skills have been the driving force behind the ever-growing community and business culture. He is passionate about blockchain technology, art, and investing and has travelled throughout Southeast Asia, speaking and lecturing on various topics like leadership, business development, and mental health.
And with his expertise in blockchain technology, business development, and growth, he is playing a key role in expanding Streakk's global reach in various countries and increasing its market value.
With the company's cutting-edge technology and by empowering and incentivizing their community to reach their full potential, Streakk is on the path to revolutionizing the crypto world.
About Streakk
Streakk is a truly decentralized platform that gives users 100% control over their keys and crypto. As such, users earn without giving up custody of their funds.
Since its launch, Streakk has built the fastest network in the world with an ever-increasing global community of over 1.2 million members. The company aims to create the future of finance by maximizing the potential of crypto, thus offering a stable passive income to its investors. The industry-leading Streakk wallet enables users to earn rewards on over 20 different cryptocurrencies without handing over custody of their funds.
Streakk is offering a safe, stable, innovative, and user-friendly solution to both seasoned and new crypto investors. Please visit streakk.io for more information.
Recommended Distributors Streakk