Streakk Launches Most Advanced AI Trading – Earn. World
July 28, 2023
By Team Business For Home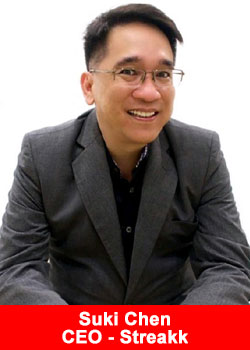 According to a Streakk press release:
Streakk is proud to announce the launch of the AI based Trading bot, Earn.World, with the most powerful infrastructure and algorithmic strategies.
This Bot was made in collaboration with very well-known and reputed industry experts. Streakk has already collaborated with a number of partners, like gun bots, Wunder Trading, and Block Research, to name a few.
After announcing the release of their third-generation blockchain one year earlier than anticipated, Streakk demonstrated its top-notch technology and the rapid development of the company and their team. The third-generation blockchain network features high speed, security, and highly scalable solutions. It has a $0.001 fixed transaction cost, 100,000 transactions per second throughput, and a 2 to 4 second confirmation time.
Once the wheel is in motion for Streakk, there is no slowing down. That is why, just one month after the launch of the blockchain, they launched the most advanced AI trading bot, Earn.World.
With the introduction of Earn.World, Streakk has taken a huge step in unlocking the potential of cryptocurrency. Knowing that members are always looking to grow their portfolios, Streakk decided that it was time to give wings to the crypto members.
Earn.World, the most advanced trading infrastructure and algorithmic strategies are powered by AI and monitored by humans. The fundamental analysis of cryptocurrency is done before the trading infrastructure goes to work. This advanced technology is made in collaboration with industry experts and supported by the world's top exchanges like Binance, Kucoin, and Hubli. Now streakkers can trade like pros even without being one by accessing the groundbreaking trading infrastructure.
Streakk is focused on building the highest level of transparency on this platform, which has never been seen before. Streakk is the only platform that puts the trading data on a blockchain and provides a very detailed monthly performance report.
This revolutionary new product launch is the latest in Streakk's mission to bring its amazing technology and incredible income opportunities to millions of people. The company stays strong in their mission to build technology so their community can enjoy rewards in the crypto space. That's why Earn.World comes with great profits ranging from 3% to 6% per month.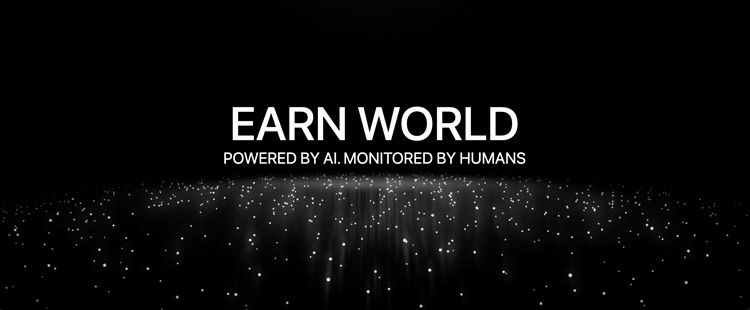 About Streakk
Streakk is a leading crypto platform that is focused on creating the future of finance by maximizing the potential of crypto. Due to the company's founder's well-known and extensive background as an entrepreneur with over 30 years of experience, it has a very strong foundation.
Streak provides a stable passive income for its users to grow their portfolio with stable staking rewards from over 20 cryptocurrencies. Users can hold crypto in their wallets and earn up to 30% in rewards. They can also add or withdraw funds anytime, anywhere. For more information, please visit www.streakk.io.
Recommended Distributors Streakk