Streakk is celebrating its One-Year Anniversary in Baku
August 29, 2023
By Nicole Dunkley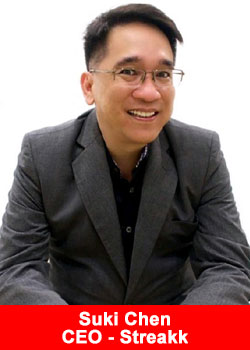 Streakk is a year old, and the company plans to celebrate it in grand style. 
In just one year of operation, the Suki Chen-led Streakk company has established itself as one of the most prosperous businesses in the world.
Since its inception, Streakk has been on an incredible trajectory, generating over $100 million in revenue within 6 months of entering the market and attracting more than 1.2 million community members all over the globe.
Streakk generated over $300 million in revenue in its first year of launch, and that's a record in itself.
Streakk continued to expand by securing several significant partnerships with leading companies like Minebase, MarketPeak, Go Unique, and Lan Network.
These partnerships also helped the company gain new users. Streakk has, till date, paid over $100 million in commissions to its promoters in just one year, setting the stage for the one-year anniversary celebration.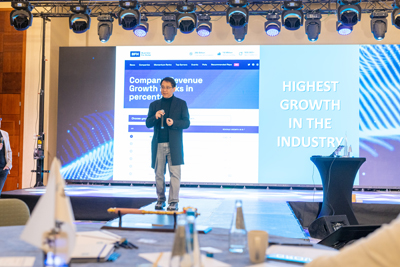 To celebrate its continuous success and growth and also reward its community's hard work, Streakk has decided to organize three nights and four days of exciting activities and entertainment, including fun parties and luxury experiences.
Streakk loves choosing incredible locations that meet all definitions of comfort and luxury for its events. And this time, the location picked for this celebration is Baku, the capital of Azerbaijan. The beauty of this city lies in the mix of the old and the new. The old town is a fortress and highly picturesque, with its maze of narrow alleys and ancient buildings.
A unique blend of eastern and western architecture can be found, which is captivating in ultramodern, glass-and-steel high-rise buildings. Like the Baku flame towers, a unique landmark that represents the wealth generated by the natural gas reserves.
The event will be held from the 1st to the 4th of September, and there will be major launches, big conferences, and crazy parties. The anniversary is going to have international speakers like Ted Nuyten, the CEO of Business for Home, a major entity for direct selling businesses, and Timo Brautsch, the CEO of Block Research, a top quantitative trading company.
These top speakers will help the networkers learn more about the business and the latest marketing strategies to improve themselves and their sales.
In just one year, Streakk has been able to help leaders achieve high-level Diamond, Double Diamond, and even Triple Diamond ranks. And this is just another excellent reason to celebrate.
During this mega event, Streakk is also holding a workshop on Cashflow which will educate people on how they can generate regular cash flow. 
The company will announce some of the most exciting and lucrative developments for future success and expansion. Also, there will be a lot of surprises awaiting the community of Streakkers, and a great celebration for all the achievements Streakk has made in this first year and for all the years to come.

Streakk is strategically positioned for continued success and growth in the coming months. It is also committed to empowering its leaders and members and helping them reach their full potential.
About Streakk
Streakk is a leading crypto platform that is focused on creating the future of finance by maximizing the potential of crypto. Due to the company's founder's well-known and extensive background as an entrepreneur with over 30 years of experience, it has a very strong foundation.
Streak provides a stable passive income for its users to grow their portfolio with stable staking rewards from over 20 cryptocurrencies. Users can hold crypto in their wallets and earn up to 30% in rewards. They can also add or withdraw funds anytime, anywhere.
For more information, please visit www.streakk.io.
Recommended Distributors Streakk