Validus Ventures into the NFT Space: Transforming Network Marketing with Digital Collectibles through Web 3.0
September 21, 2023
By Team Business For Home International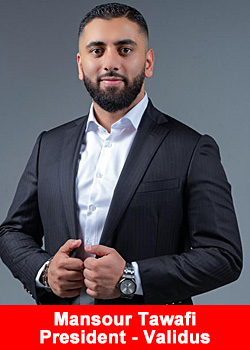 Validus embraces the Web 3.0 revolution, introducing NFT22 and VPAD for a pioneering journey into the world of digital assets, offering rarity, innovation, and authenticity to reshape the future of network marketing. 
In an age defined by rapid technological advancement and innovation, Validus, a prominent player in the network marketing sector, is making significant strides at the forefront of the Web 3.0 revolution. As we delve into the details in this article, you'll discover a world of exciting opportunities that promise to reshape your digital landscape, all brought to you by Validus. 
Introducing the NFT22 Programme: Where Rarity Meets Opportunity 
NFT22 kicks off with the Founders' Edition taking the stage as the harbinger of change, offering an exclusive opportunity to trigger a revolution in the world of NFTs.
These Founders' Edition NFTs are not mere collectibles; they represent the vanguard of a transformative journey into the future of digital assets. Owning these rare NFTs is more than a status symbol; it's a pioneering investment in reshaping the NFT landscape as we know it, where rarity increases not only the prestige but also the value of these digital treasures. 
Exploring NFT22: Maximising Your Digital Assets 
NFT22 beckons you to unlock the full potential of your digital assets. At Validus, we invite you to dive into the world of NFTs, where your investments become dynamic engines for growth. By staking up to 40% of the value of your NFT assets, you open up fresh avenues for earnings and expansion, ensuring that your assets not only exist but flourish. 
Additionally, our launchpad allocation system propels you to the forefront of the crypto frontier. With exclusive access to groundbreaking projects, you pioneer new frontiers in the ever-evolving crypto landscape. Your journey with NFT22 transcends mere ownership; it's about seizing opportunities, staying ahead of the curve, and venturing into uncharted territories. 
Rarity, Mutation, and the Essence of Ownership 
NFT22 introduces a world where rarity isn't just a status symbol; it's a key driver of value. Explore the spectrum of NFT rarity, where distinct levels mirror the true value of your digital collectibles. As you increase your staking allocation, observe how the rarity and value of your NFTs ascend to new heights. But that's not all – by opting to mutate your NFTs, you stand a chance to win prizes worth up to 1 BTC, fully embracing the spirit of innovation. 
Above all, Validus serves as the custodian of your digital assets' security, authenticity, and undeniable ownership. In the digital realm, where trust is paramount, we provide the assurance
that your NFTs are securely protected and unequivocally yours. Embrace NFT22, where opportunity converges with authenticity, and experience a digital revolution unlike any other. 
VPAD: Launching Innovation, Empowering Dreams 
Validus understands the importance of staying ahead in the crypto space, which is why we introduce our Launchpad system – VPAD. With our Launchpad Allocation, you gain exclusive access to a curated selection of the most innovative ventures, meticulously vetted and handpicked by our experts. 
Out of the numerous applications we've received, our experts have verified and vetted four projects. These projects are poised for launch exclusively for our community. By joining us on this journey, you become one of the early adopters, gaining a competitive edge in the crypto market. 
This is your chance to be part of the crypto revolution, explore uncharted territories, and elevate your crypto journey to new heights with Validus. 
Embrace the Future with Validus 
Validus invites you to embrace the opportunities of the Web 3.0 revolution with open arms. NFT22 and VPAD are just the beginning of our exciting journey together, and we can't wait to have you on board as we navigate this new era of digital innovation and transformation. 
Stay connected with Validus – your gateway to the future of the digital world. As we continue to redefine the network marketing landscape, we're excited to have you alongside us on this extraordinary journey. The future is here, and it's filled with limitless possibilities. 
Enter the world of Validus – Your Gateway to the Crypto Frontier.
About Validus
Validus is a Network Marketing company dedicated to marketing a membership model that gives access to valuable information in different subject areas and industries for the development of the individual, as well as the know-how to take advantage of trends in markets and new forms of technology.
Validus' primary function is to educate people who are underserved by financial institutions globally.
We believe that financial literacy is the key difference maker and provides a strong foundation for individuals to take control of their personal economy and work towards a better future. For more information please visit www.teamvalidus.com
Recommended Distributors Validus