Validus Ranked As Triple AAA+ Opportunity For 2023 And 2024
November 2, 2023
By Team Business For Home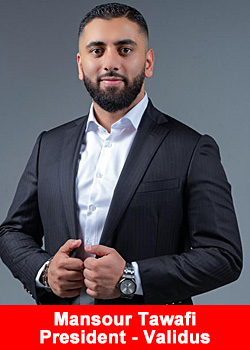 Validus is a network marketing company that has achieved the prestigious AAA+ rating by Business for Home, positioning itself as the top-ranked business in its field. Demonstrating their remarkable success, Validus recorded an impressive revenue of $190 million in 2022. With an estimated 40% potentially paid out as commission, Validus sets an inspiring example in the industry.
Validus is ranked as a AAA+: The Top rank. This makes Validus a recommendation from Business For Home for 2023 and 2024.
The ranking is based on a number of facts and figures such as:
We have classified the approx. 900 companies in our database into 4 ranks or grades, about:
  5% has a AAA+ ranking, the highest recommendation.
30% has a AA+ ranking.
35% has a A+ ranking.
30% has a B ranking.
Above data is available in the Business For Home app, both for Android as iOS. We recommend to download the (Free) app below.
Validus in the news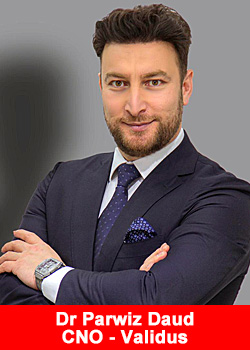 The recent inclusion of NFT22 to the Validus portfolio continues to broaden its network marketing horizon. This strategic integration was revealed shortly after the company ventured into the digital NFT space, developing its transformative network marketing through Web 3.0.
Equally inspiring is the level of success demonstrated by their members as evidenced by Timote Makaui from Australia and three leaders in Vietnam achieving the esteemed Blue Diamond rank. Such triumphs demonstrate the effectiveness of their V-Mastery program, a keystone element in the 'Validus Way'.
Validus in Facts and Figures
Validus, a MLM company, under the leadership of CEO Howard Friend has shown remarkable performance in 2022. Founded in the United States, Delaware, the company's revenue was evaluated at $190 million, which is an impressive increase of 1800% compared to 2021. As per records, commissions of up to $76 million could have been paid out during this year.
Under their compensation plan, reports indicate that Validus paid out 40% of the profit. Recognized for its performance and growth, Validus has achieved the highest rating, AAA+, and currently a momentum rank of 10 out of the 900+ world-wide network marketing companies listed in Business for Home's database.
2022 revenue: $190 million
Revenue difference with 2021: 1800%
Possible commission payout in 2022: $76 million
Percent of compensation plan paid out: 40%
Reviewer rating: Business for Home AAA+
Current Business for Home Momentum Rank: 10. Explanation of the company ranks
Number of Recommended Distributors: 19
Business for Home pageviews: 189,977
CEO of Validus: Howard Friend
Company location: United States, Delaware
Data provide by the proprietary Business for Home Intelligence Engine
(article continues below)
Recommended Distributors Validus
Here's a glimpse of what people are writing about Validus
For instance, Naser Ahmed praises it as "the best company in the field of trading and marketing in the world," citing its high opportunities and good future vision in the MLM field. He also mentioned that his personal experience with the company exceeded his expectations.
The best company in the field of trading and marketing in the world, and I advise everyone to join it because its advantages are extremely high, the opportunity is golden and irreplaceable..
A positive review from Jeroen van Eijk described his experience with Validus as great and fulfilling of expectations. He also encouraged aspiring entrepreneurs to join Validus, promoting it as a community with access to resources, mentorship, and network.
If you're an aspiring entrepreneur eager to embark on a transformative business journey, look no further than Validus… – Jeroen van Eijk
Prempal Shankhwar also praised the company for its good leadership, vision, consistent payouts, and a good compensation plan. Furthermore, Kim lauds Validus for its effectiveness in uplifting people's financial status; defining it as beneficial to all and especially people from developing countries.
I have completed 1 year with Validus, great leaders, simple business, amazing Vision… – Prempal Shankhwar
In conclusion, the opinions on Validus are positive. It is crucial for potential distributors to do their own due diligence based on the reviews and additional sources. Although some concerns were raised, the majority of the reviewers gave positive feedback. This could mean that while there may be risks involved, many seem to find value in what Validus offers.
Validus Conclusion
Validus, a prominent company, has received the prestigious AAA+ rating from Business for Home, making it the top-ranked business in its industry. In 2022, Validus reported an impressive revenue of $190 million, showcasing their remarkable success. With an estimated commission payout of 40%, Validus sets a motivating example for others in the field.
Considering all the exhaustive information provided by Business for Home, it can be concluded that Validus has the potential to generate decent profits. With its top-tier ranking and impressive revenue, Validus proves to be a lucrative opportunity in the network marketing industry.
You might want to team up with a Validus recommended distributor. You find them at the bottom of this article.
Recommended Distributors Validus