Latest Company News
Kyani Convention In Salt Lake City, USA Attracts 5,000 Attendees
May 18, 2019
With nearly 5,000 in attendance at their International Convention in Salt Lake City, Kyäni introduced two new nature-based protein nutritional products named HL5 and FIT20. Designed to support Kyäni's Healthy Living Movement, these new products align ...
Read more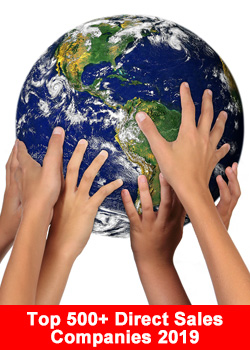 The 500+ Largest Direct Sales Companies In The World 2019
May 9, 2019
This list is in $USA and in real time, meaning if we validate / add / adjust the revenue for a company this list will be updated and the ranking will change instantly. Below figures are "What ...
Read more