OmegaPro - Overview (GB)
Review score:
Est. per year: $8.75 million
Est. since viewing this page: N/A
Disclaimer: While we have used our reasonable efforts to ensure the accuracy of the data used in this website, data should be read as indicative of magnitude rather than exact figures. Business For Home BV has made every attempt to ensure the accuracy and reliability of the information provided on this website.
However, the information is provided "as is" without warranty of any kind. Business For Home BV does not accept any responsibility or liability for the accuracy, content, completeness, legality, or reliability of the information contained on this website. No warranties, promises and/or representations of any kind, expressed or implied, are given as to the nature, standard, accuracy or otherwise of the information provided in this website nor to the suitability or otherwise of the information to your particular circumstances.
Latest Company News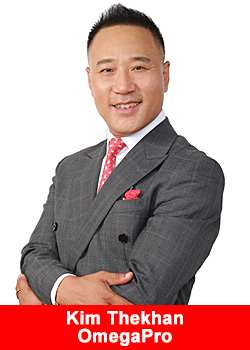 Kim Thekhan From South Korea Achieves Black Diamond Rank At OmegaPro
October 15, 2021
Kim Thekhan, from South Korea has achieved the monumental success of reaching the Black Diamond rank with OmegaPro. He shares with Business for Home an intimate look at how he got to this wonderful place in ...
Read more
Angie Amaya From Colombia Achieves Crown Diamond Rank At OmegaPro
October 7, 2021
Only two years ago, Angie Amaya embarked on the adventure of a lifetime when she was presented with the business opportunity of OmegaPro. Today, she can celebrate the prestigious and well-earned rank of Crown Diamond, a ...
Read more