Tomorrow's Leaf - Overview (US)
Latest Company News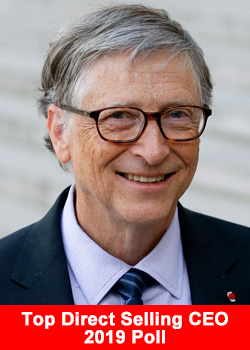 Who is the Top Direct Selling CEO 2019?
September 13, 2019
Business For Home is compiling the Top Direct Selling CEO In The World Poll for 2019. Previous editions have been viewed over 500,000 times. A Chief Executive Officer (CEO) is the highest-ranking corporate officer (executive) or ...
Read more
Tomorrow's Leaf Granted US Patent For Their Exclusive Prebiotic Activ Technology
August 10, 2019
Direct Sales company Tomorrow's Leaf announced that on July 25, 2019, the US Patent and Trademark Office granted patent number 15/331,679 for their exclusive Prebiotic Activ Technology used in their acne formulas branded as SkinSanity to ...
Read more