Tycoon 69 - Overview (CH)
Review score:
Latest Company News
Top Leader Astrid Bruder From Switzerland Joins Tycoon69
April 12, 2019
Astrid Bruder is one of the best sales people in Switzerland and has been enormously successful. She has been working full time in Network Marketing for more than 20 years – implementing her online strategies with ...
Read more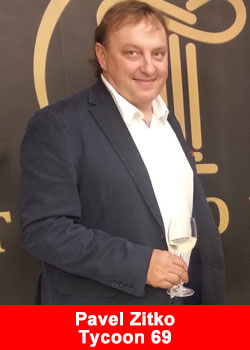 Pavel Zitko Is Tycoon 69's Top Partner From Start
February 23, 2019
Pavel Zitko, from the Czech Republic, is Tycoon 69's top partner from the beginning. Pavel stated: Since the first hour, it was clear to me that we are building something that didn't exist on the market yet. The ...
Read more