WorldVentures - Overview (US)
Review score:
Latest Company News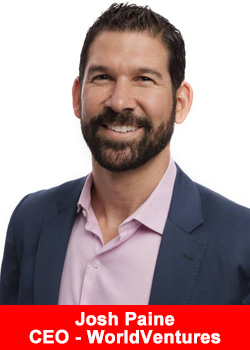 WorldVentures Ranked No. 69 On Healthiest 100 Workplaces In America
November 27, 2019
WorldVentures™ Holdings LLC, parent company of the travel industry's direct-sales leader — WorldVentures — is proud to announce its ranking of No. 69 of the Heathiest 100 Workplaces in America. "Our wellness program provides a comprehensive, ...
Read more
Alexis Alexandrou From Cyprus Achieves $1 Million In Earnings At WorldVentures
November 3, 2019
Top Leader Efrosyni Adamides commented on her Facebook: Help me to congratulate an amazing duo, a father and son that have made huge sacrifices from the beginning when they joined WorldVentures. I remember meeting Alexis Alexandrou in ...
Read more